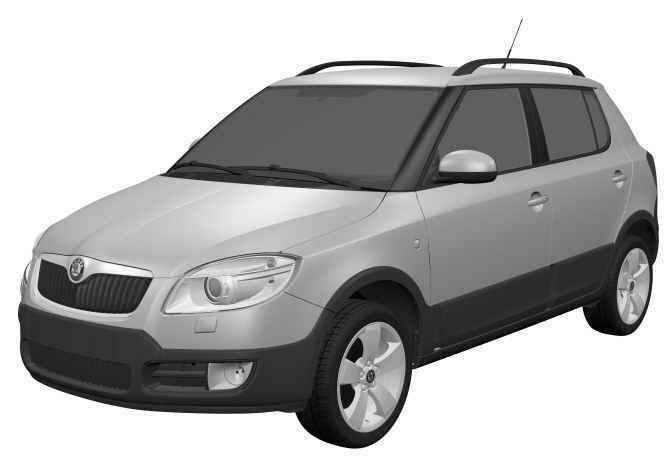 I know what you are thinking. You feel the Skoda Fabia Scout above is nothing more than a regular Fabia with different bumpers, wheels, roof rails and plastic.
Yeah, you are right :D
The Skoda Fabia Scout is a faux off-road version of the popular hatchback. Need more adrenaline? why not try the Skoda Fabia Sportline which already is on sale in Czech Republic, comes into India later in the year. Not interested, glance at the Skoda Fabia Sport, if you might.
The Skoda Fabia S2000 is the maximum level of madness you can arrive at. You'll officially be categorized as a proper hooligan if you drove that thing on the road.
The Skoda Fabia hatchback Scout will prolly book a spot in one of the auto shows this year and should be in markets sooner than the Skoda Fabia vRS which is another hooligan in the making.
Skoda Fabia Hatchback Scout Image Gallery
Need more Scouting? The Skoda Fabia Combi Scout was unveiled at the Geneva Show last month for your viewing.