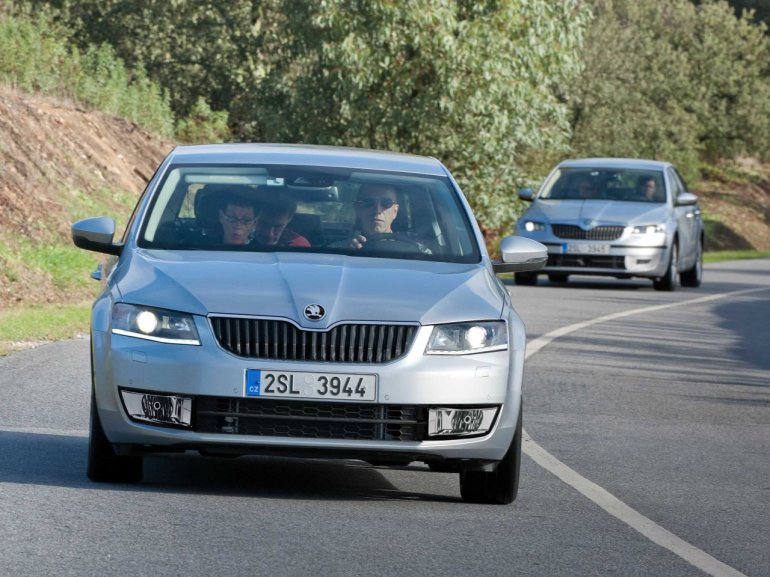 Edit -This is an artist rendering and does not reveal the actual car.
There is one strong reason why we at Indian Autos Blog keep our senses extra sharp when it comes to news about the Skoda Octavia III (Laura).
We love the current generation car and are eagerly looking forward to the new one.
After bringing our readers a number of spy pictures and details about the next generation Skoda Octavia, we present you the first uncamouflaged image which has started doing rounds on the world wide web.
The car looks much sharper than the model it's going to replace, but incorporates all of the traditional Skoda design traits. The power ridge on the center of the hood and the bonnet lines which connect the edges of the front grill and the windshield are carried over to the new car as well.
The shape of the grill adheres to Skoda's modernized design language and the new logo sits fully on the bonnet. The slats on the grill are more vertical than that of the previous generation car.
The rectangular headlamps are underlined by daytime running lights. The lower air dam has honeycomb meshing and the fog lamps are now larger.
The 2013 Skoda Octavia is powered by a lineup of 1.2-, 1.4- and 1.8- petrol engines and 1.6 and 2.0 litre oil burners. Transmission duty is split among 5-speed manual, 6-speed manual and 6-speed automatic (DSG) gearboxes.
The new Skoda Octavia will first go on sale in Czech republic before other European countries. We're expecting India to get this car as the replacement for the current Laura in the late 2013.
[Source: Cadde25.com]