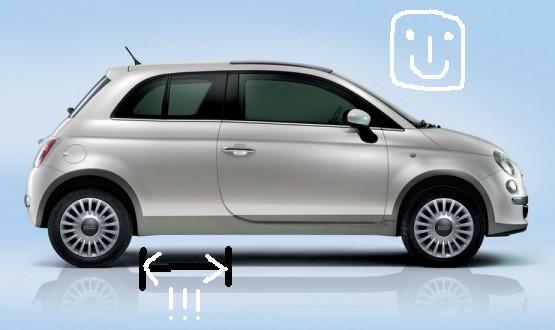 The Fiat 500 is a cute cuddly thing and absent here on IAB for a while.
But it's back on the front page. The station wagon version of the 500 which we brought up earlier has been rendered by our Australian mates at the motor report
When a car maker spends a few million on a car, he intends to make many times that over time. The Fiat 500 was a do or die car for Fiat and that doesn't mean they'll be happy selling that for the rest of their life.
The incidentally released the 500 Convertible, and now plans this one- A station wagon Fiat 500 with 4 wheel drive lifted from the Panda.
The Fiat 500 Station wagon is planned for next year. Four doors are too many for this little car, so don't expect anything more than a longer wheelbase and a scattering of badges.
Yeah, we're reminded of Porsche too.