The next generation Sonata (code - Hyundai Sonata LF) has been caught camouflaged in South Korea.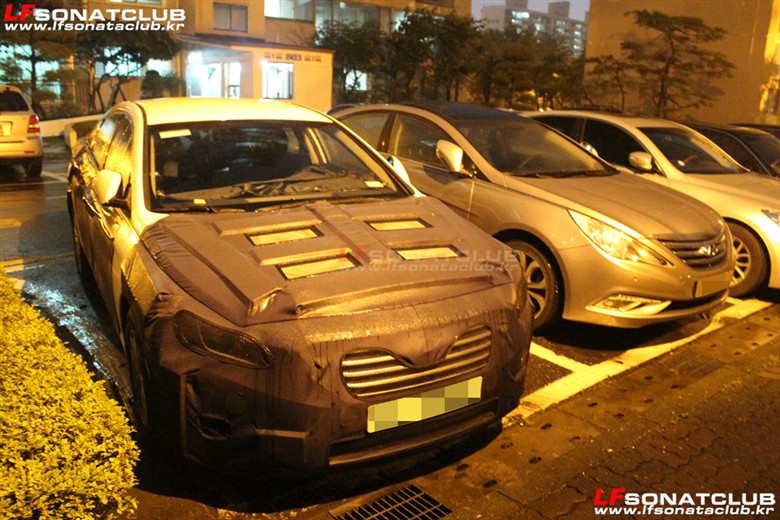 Introduced in 2009, the fluidic Sonata YF will receive a successor sometime next year. Though the prototype has been camouflaged very carefully, there are a few design giveaways we can spot.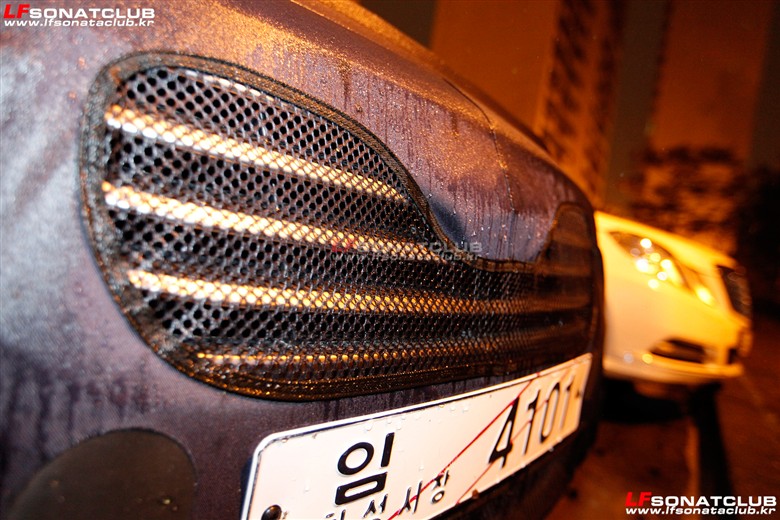 By looking at the overall profile of the car, it seems obvious that the next generation Sonata would receive the second generation Fluidic design styling.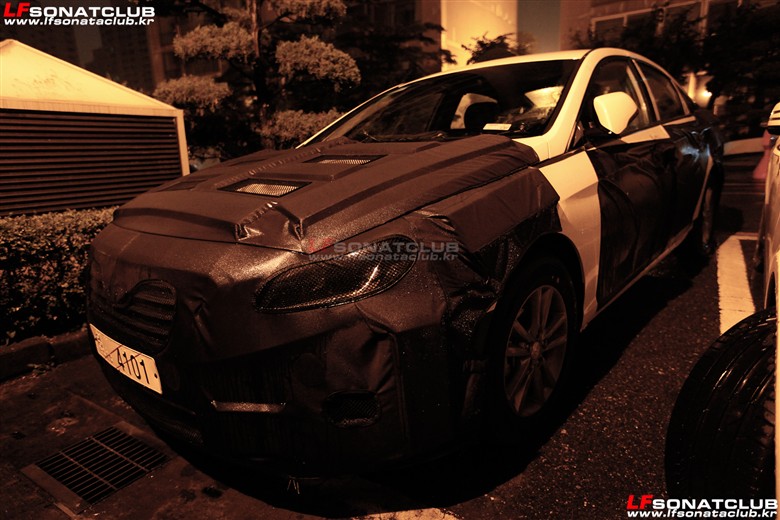 Continued on Page 2.
The front fascia is characterized by a large grill with multiple horizontal slats finished in chrome. We have seen this sort of a grill in the new Hyundai Santa Fe.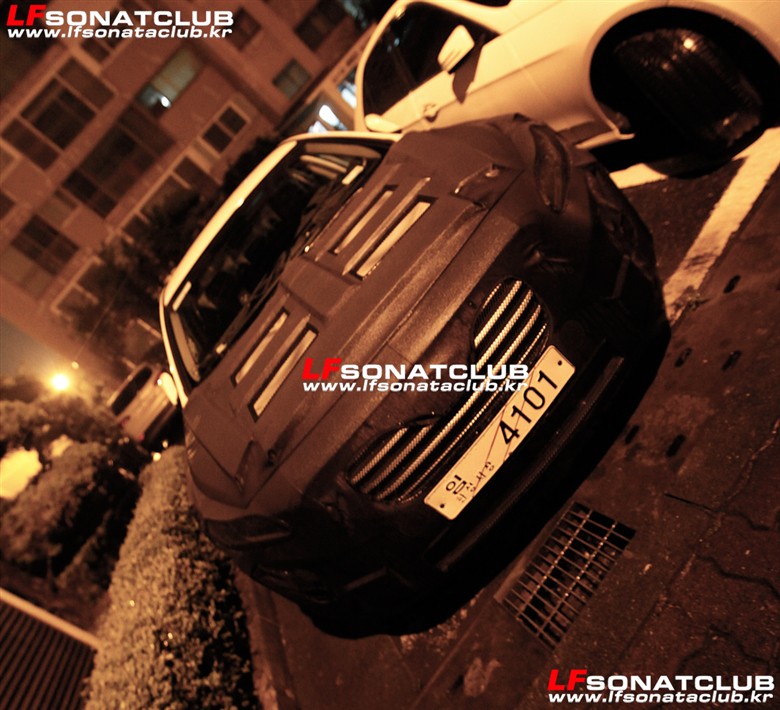 The images provide for an interesting comparison as the current Sonata can be seen alongside. Where the styling of the current Sonata looked a bit overdone with its garish headlights and swooping body lines, the new Sonata seems to sport much cleaner lines and even though there is a layer of camouflage, it appears that the Sonata's design would be matured and upmarket compared to its predecessor.
John Krafcik, the CEO of Hyundai US had said in a recent interview that the design of the next gen Sonata would be about "continuing to refine on that same trajectory" the current Sonata is on.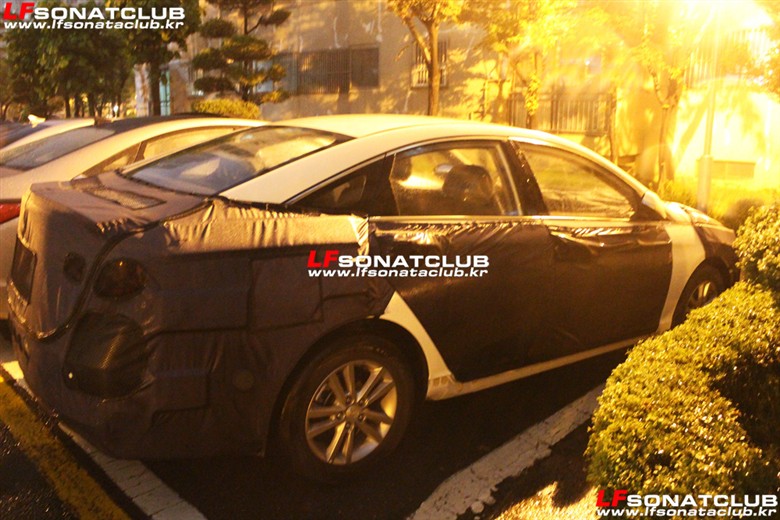 The overall size of the luxury sedan is expected to grow for one major reason: China! Being the world's largest market, China loves to see luxurious cars such as the Sonata and Hyundai could also plan for a China specific long wheelbase edition.
The new Sonata would also have to distinguish itself better from the Hyundai Mistra (Mingtu) which sits directly below it in an all new segment (the Mistra is positioned between the Elantra and the Sonata).
Next generation Hyundai Sonata LF spied Image Gallery
[Images from lfsonataclub]