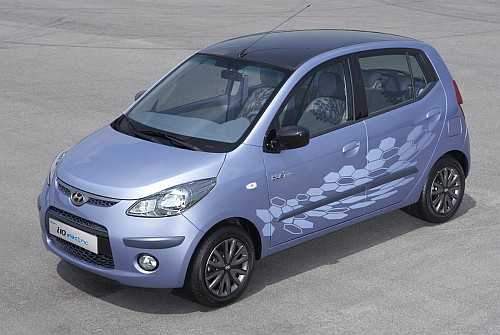 Hyundai i10 EV has a 100km range and 130kph top speed
Korean auto company Hyundai announced today that it will showcase the i10 EV (Electric Vehicle) at the Auto Expo next month.
The 5-door i10 EV hatchback is run by 49kW / 65HP electric motor and a 16kWh lithium-ion polymer battery that has been co-developed with Korea's LG.
Driving range is expected to be in the range of 100 miles or 160 kilometers and a top speed of over 80 mph or 130 km/h makes it a nippy city hatch.
Apart from the i10 EV, we expect the company to showcase the concept version of its small car. Media reports recently adds i30, i40, Tucson and Santa Fe to the speculative list.
Hyundai will also display the existing range and concept vehicles with futuristic technology at the event next month.