Mercedes Benz India is gearing up for it's next launch, the 2014 Mercedes E Class. While we were speculating that the launch could be held in a few weeks time, Mercedes India has announced through their official Facebook page that the refreshed E Class would be launched on June 25th, which is exactly a week away.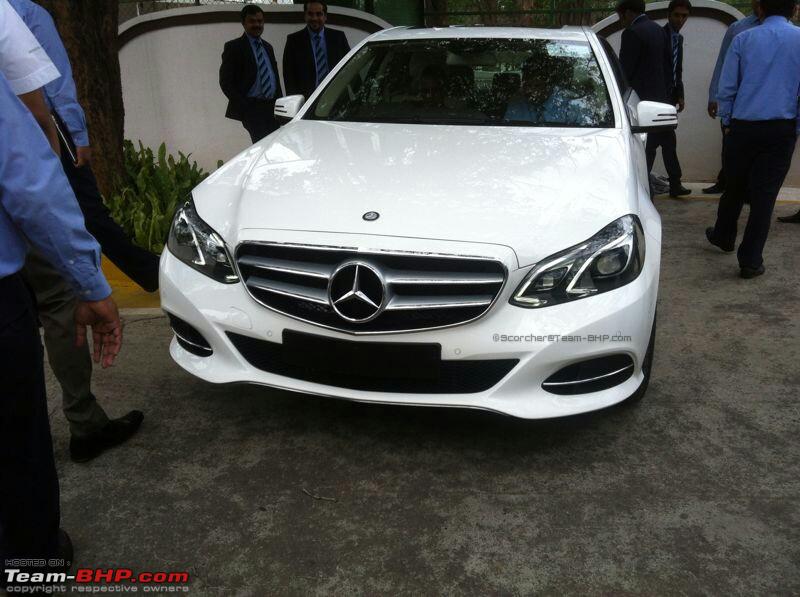 This completely undisguised, showroom ready 2014 E Class was spotted in Bengaluru by Faizal Ashraf and was posted by Team BHP member 'Scorcher'. It seems to be the petrol variant in E200 trim.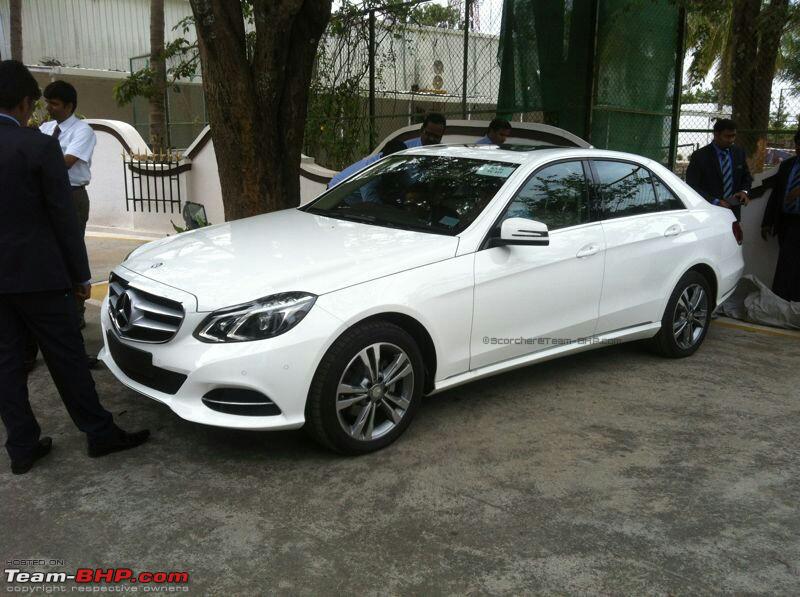 It is rumored (more or less confirmed) that there would be only two engine options for the new E Class when it is launched here next week. The E200 petrol (you see in these images) and the E250 CDI diesel (which you can check out here). Mercedes is likely to discontinue the E350 CDI.
Head to Page 2 for the Official Design Sketch of the new E Class.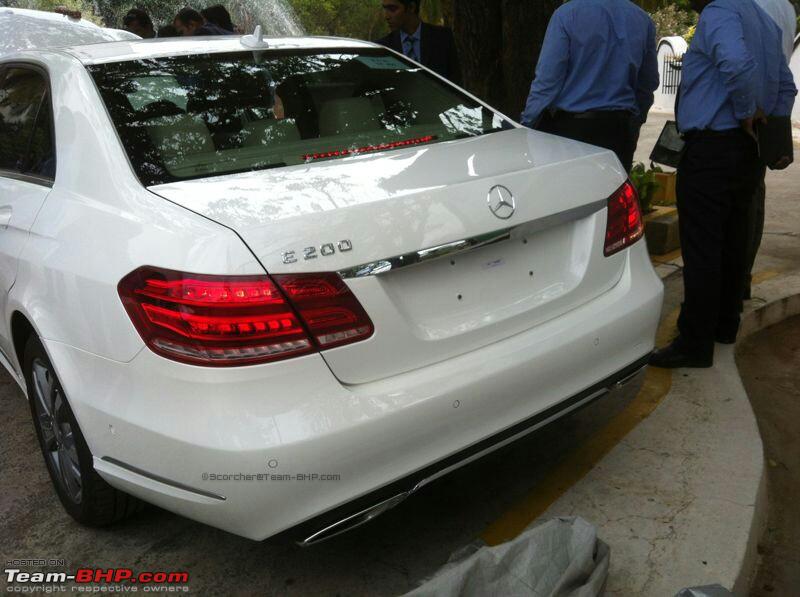 The facelift for the E Class is a comprehensive one. The headlights, taillights, bumpers, grills, and some sheet metal are revamped for a more premium look. Underneath the hood, the engines have had some fine tuning for better fuel economy.
The 2014 E Class was globally unveiled in January this year at the Detroit Motor Show. Global deliveries of the car commenced only about a couple of months ago.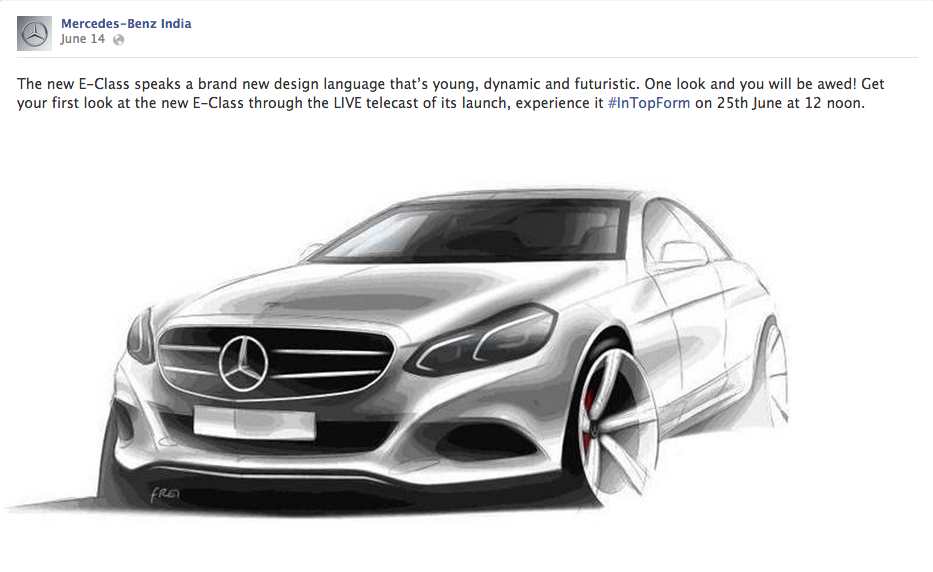 The E Class is a bread and butter model for Mercedes in India. Over 800 E Class' were sold in the last quarter alone.
[Picture credit - Team BHP]