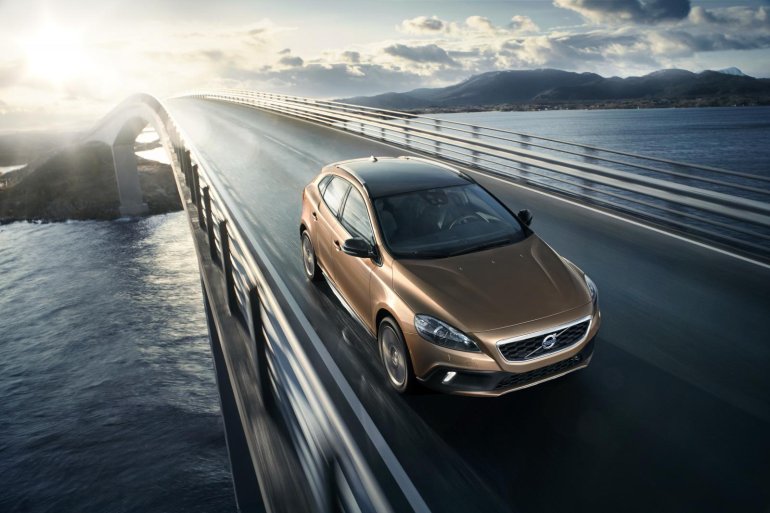 The Swedish car maker Volvo has got a new CEO and boy is he bullish about future plans!
Volvo is currently paying the price for lack of investment in the Ford era. The automaker has a very small product portfolio that has aged significantly. While the Germans are churning out a new product almost every financial quarter, Volvo's last 'new' product was the V40 hatchback. Volvo saw its global market share plummet to just 6 % in 2012.
But Volvo has realized that in order set a foothold in a German dominated territory, it needs a vast array of products to excite the customers. Volvo's head honcho Hakan Samuelsson has confirmed nine new models in less than 12 months to grab lost market share in luxury vehicles.
The product offense will start with the launch of the all new XC90 in 2014. The new XC90 uses Volvo's new Scaleable Platform (SPA) Architecture that will underpin most Volvos of the future.
The 60- and 70-series cars will get external makeovers this year, on the similar lines of the V40. They will also get Volvo's new, downsized, 2.0L four cylinder engines that has been developed with the SPA in mind.
Volvo will work on replacing the smaller 40- and 50-series models to move them away from the current Ford chassis and on to an all new platform. Volvo tried to find a partner for this new small car platform but it seems that they will develop it grounds up by themselves. Perhaps, Volvo could take the help of their current owners Geely. The automaker also confirmed that it has no plans to create a small product below the current V40 hatchback.
Volvo, a brand famous for its estates and station wagons, will focus more on SUV and crossovers owing to the change in consumer behavior. The automaker is also working on an all-new infotainment system to replace the current 'button heavy' system.
The bigger problem lies with the brand itself. Volvo has realized that it cannot have a single USP to take on the Germans. As 'Safety' is more or less assumed in a luxury car, it gives very little advantage over the competition. Volvo will continue to emphasize on safety and reliability but at the same time will focus on other USPs such as design, versatility and ease of use.
[Source: Autocar.co.uk]