The 2014 Auto Expo was testimony to the fact that India's penchant for compact sedans is getting stronger. A hatchback with a small boot and a 1.5L diesel engine is a segment that no manufacturer selling in India can miss today. The lower-mid segment draws 30,000 buyers every month, 81 percent of which is made up of sedans.
From one million unit sales in 2013, the overall compact car segment will touch sales of two million units in 2018, Ford forecasts.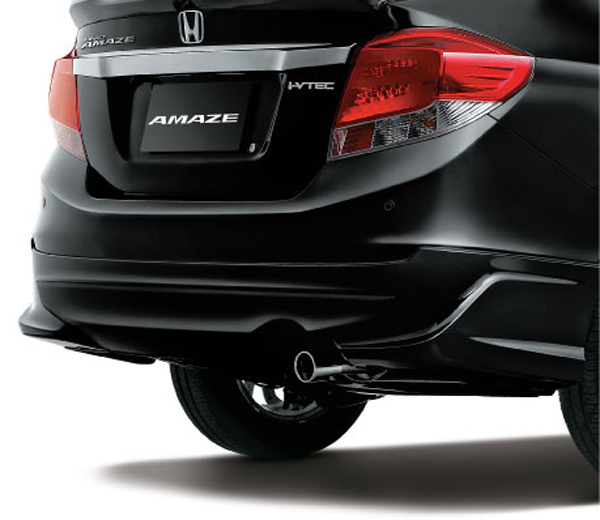 While the sedan is a status symbol in India, the 3-box is a logical upgrade to the millions of A and B1 segment car owners. In addition to a roomier interior, the sedan is also able to offer additional luggage space, without taking up a lot of parking space or affecting the maneuverability.
In this story, we take you through seven products that will launch in India in the next year or so, to address this segment.
Hyundai Xcent
Hyundai's sub-4m sedan will be introduced to India next month, having a twist to a name with a long legacy. The Hyundai Xcent is a Grand i10 with a boot, that will share its mechanical carriage with the hatch. Powertrains have not been officially announced, but a 1.2-liter petrol engine with an optional automatic transmission, and a sub-1.5-liter diesel engine (either the Grand's 1.1-liter 3cyl mill or the i20's 1.4-liter four-pot) are mandatory to meet the small car regulations.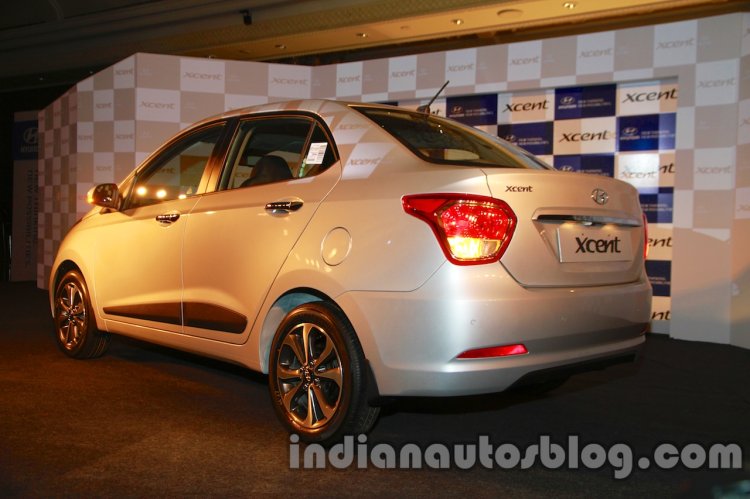 What Hyundai does say though is that the Xcent would have class-leading boot space, automatic air-conditioning, electro-chromic mirror and one-touch trunk opening, complementing the Grand i10's kit.
Tata Zest
Tata Motors took early advantage of the sub-4m rule by launching India's first compact saloon - the Indigo CS - at the 2008 Auto Expo. Six years later at the same show, the company presented a drastically redone compact sedan based on the Vista's underpinnings.
Designed by Tata's European Technical Center in the UK, the Tata Zest gets new body panels and lighting, an attention-grabbing dashboard layout with an integrated five-inch touch screen infotainment system, and a new 1.2-liter turbocharged petrol engine that develops 85 PS and 140 Nm of torque.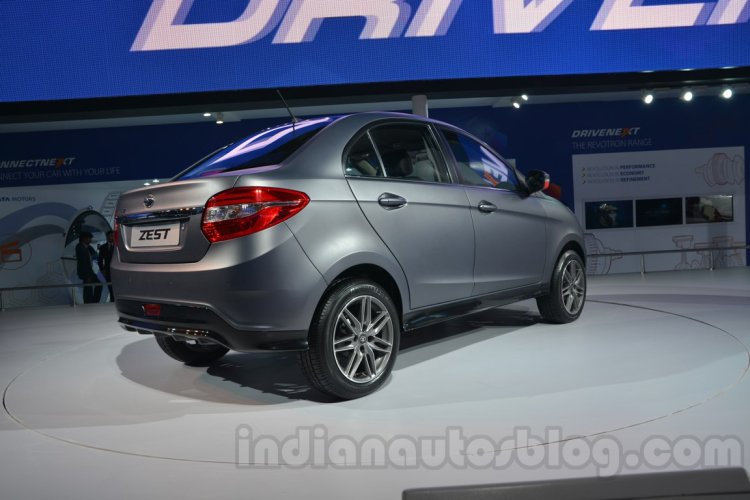 The Zest's diesel engine is the familiar 1.3L Fiat-sourced engine that outputs 90 PS and 200 Nm, but an Automated Manual Transmission will be offered, and that makes the Zest the first diesel AMT in India, giving Tata another first mover advantage.
Ford Figo sedan
Ford conducted global premieres of two sedan concepts on the 3rd of February, a Ka sedan in Brazil that measured over 4m, and a sub-4m version of it, branded the Ford Figo Sedan Concept in India. The Figo sedan concept is a forerunner to the Ford Classic replacement, expected in the market next year. Ford could build this car from its second factory in Sanand, Gujarat.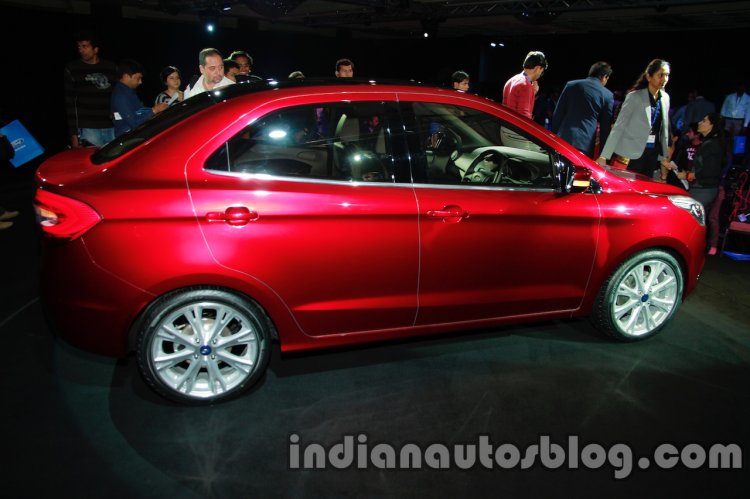 Ford has not said anything about its specifications but did mention that its side mirrors are flexible to impact from two-wheelers and other cars. The dashboard features a device dock for the driver's mobile phone to provide entertainment, navigation and connectivity. The Figo sedan would have "outstanding" fuel efficiency and "unexpected levels" of refinement to this segment.
Maruti Swift Dzire facelift
Maruti Suzuki relaunched the Dzire in 2012 in a sub-4m avatar. Based on the new generation Swift, the compact Dzire, in a single stroke, made the car cheaper and got more hatchback buyers to upgrade to it. Maruti's product lifcycle changes occur once every three years but seeing the flood of new competitors, Maruti may advance the cosmetic operation by a few months. The Dzire facelift would perhaps get the same LED light-work on the foglamp enclosure from the Swift facelift, in addition to comforts like push-button start, electric folding mirrors, keyless entry and auto-up power window function for driver door unavailable to the current version.
VW/Skoda PQ25 compact sedan
Volkswagen and Skoda are also reportedly interested in the sub-4m sedan segment, and their car would be minimized versions of the Vento and Rapid saloons which are based on the VW PQ25 platform. As they are based on relatively older sedans, we expect them to sport a design that subscribes to the latest brand design philosophy used internationally (mirroring the Golf Sportsvan's design and the MissionL philosophy respectively) and a tiny boot.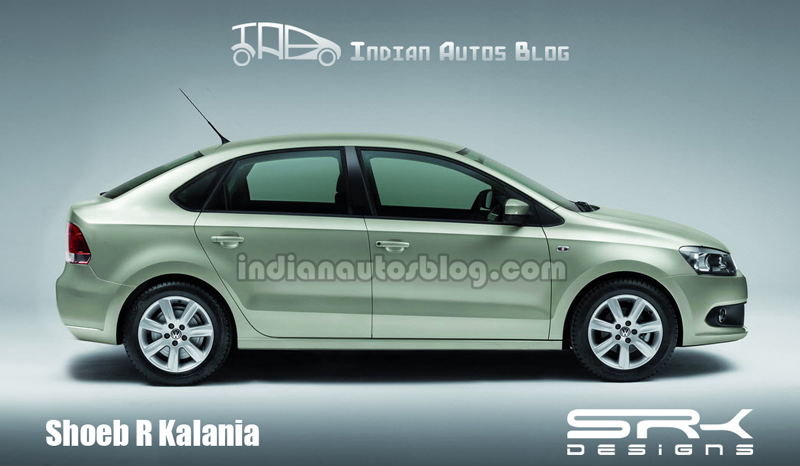 Both models would become beneficiaries of the 1.5-liter four-cylinder engine that has been developed for Indian VW Group cars. Powertrain technologies such as TSI (turbo direct injection petrol engine) and DSG (dual clutch automatic tranny) can also be expected.
Hindustan Ambassador compact sedan
Hindustan Motors confirmed last year that work is on to launch a sub-4m Ambassador to make the car more affordable and to change the car's buyer composition, 70 percent of which is composed of taxi operators.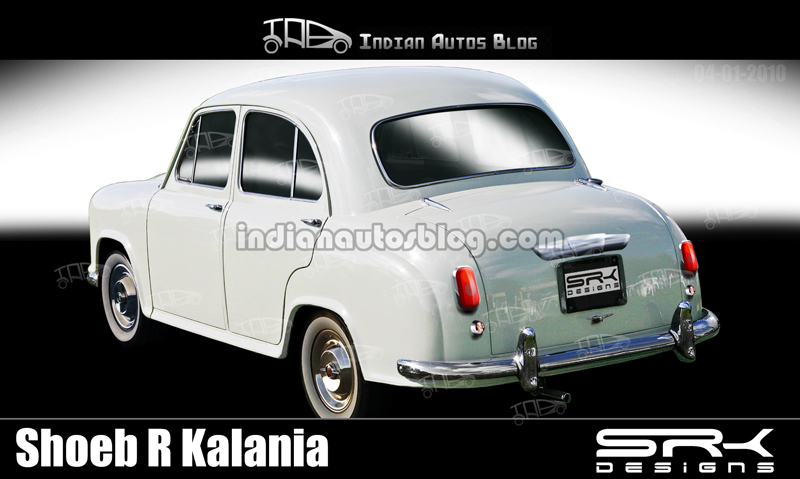 While HM has not confirmed, the company was reported to have held talks with Fiat to source the 1.3L Multijet diesel engine for this project. HM's 1.5L diesel engine is BS4-compliant, but its paltry outputs of 49 bhp power and 112.5 Nm torque are unacceptable in its operational field.
HM has not put out an exact timeline for the launch, only stating that it is planned for the next fiscal year. Features offered to the Encore such as air-conditioning, power windows and digital tripmeter, are likely to be used on the new variant.