Will go on sale in late-2017.
The Tesla Model 3's interior hasn't been revealed in official image(s) or video(s) yet. We did get a glimpse of the cabin at the debut event in a short ride video, but none of them were very clear. Now, the Model 3's exterior and interior have been clicked at a Tesla service center.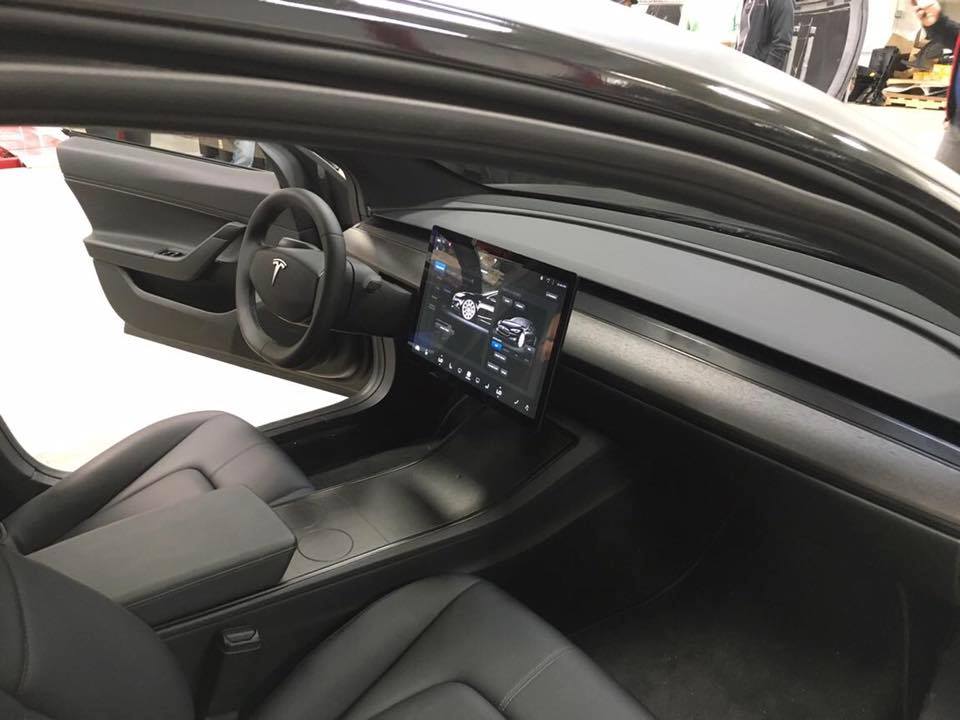 The door panels, dashboard and steering wheel are just plain black pieces in their most basic form. Lacking elements, include instrument panel, individual HVAC vents with physical controls and steering wheel controls. The 15-inch display is the only piece of technology laid there for all the important functions of the car.
Clearly, the Tesla Model 3's interior is far from production. Tesla Motors CEO Elon Musk confirmed in April that the interior of the production Tesla Model 3 will be different. In response to a tweet about the interior, Mr. Musk said: "Wait until you see the real steering controls and system for the 3. It feels like a spaceship."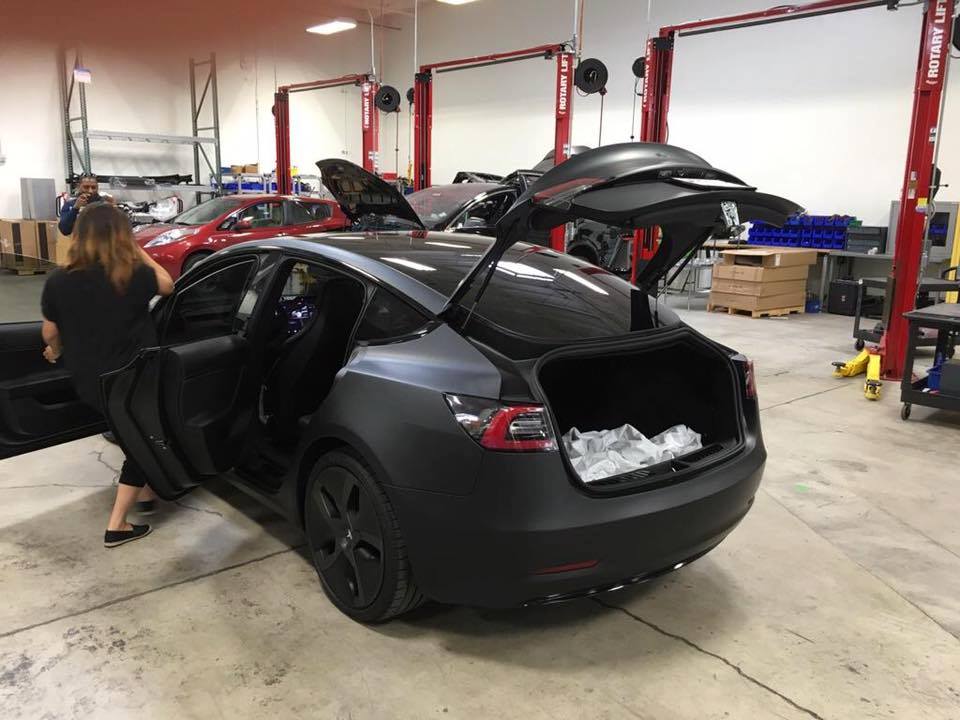 Also See: Tesla Model Y crossover – Rendering
The Tesla Model 3's base model will be capable of reaching from 0-60 mph (0-97 kmph) in under six seconds and offer a driving range of 215 miles (346 km). The smallest Tesla will also be available with the 'Ludicrous' driving mode like the Model S and Model X. The base model will be priced at $35,000 in the U.S. market, where deliveries will commence in late-2017. Tesla Motors will have its Indian debut with the Model 3, but neither its launch timeline or pricing has been confirmed as of yet.