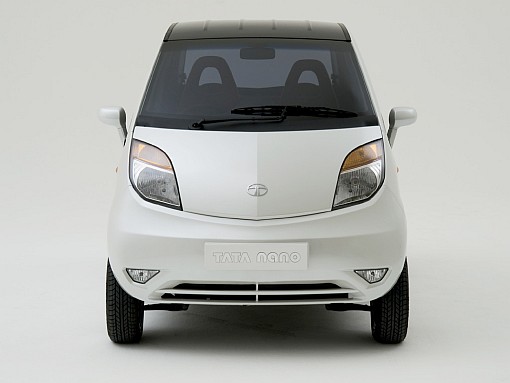 When Ratan Tata first got the concept of the 1 lakh car his main objective was to give people a cheap means of transport so that they could migrate from the unsafe 2 wheeler to the more safer option- the 4 wheeler. He aimed at those those family's who could not afford a car with his Nano.
But latest reports reveal a shocking tale. According to Tata Motors' dealers around 60-80 % of the Tata Nano buyers already own one or even two cars and buy the Nano to commute inside the city. Many customers who shared their views, reveal they use this car for city runabouts.
Their Honda's, Skoda's and Toyota's are too big to maneuver or park in the congested confines of Indian cities. So whether it be picking up children from school or drawing out some money from the local bank, or bagging a few vegetables from the market, the Nano hits the sweet spot.
Sure, the car is not used for highway journeys but in the city, it is a complete automobile. Another point to be noted is that of the 1,00,000 Nano's booked only 20% were the basic no frills versions- another indication at the fact that not many 1st time buyers are eying the Nano.
It was believed that the sales of 2 wheelers will be dented when the Nano arrives but that is hardly the case. People also seem to appreciate the cute looks of the Nano.
No wonder Tata is contemplating on launching a more deluxe version of this car to further enhance its appeal!