The Tata Nano emax CNG will launch in India on October 8th. The launch will take place in the city of Ahmedabad, as informed to Indian Autos Blog by a dealer source.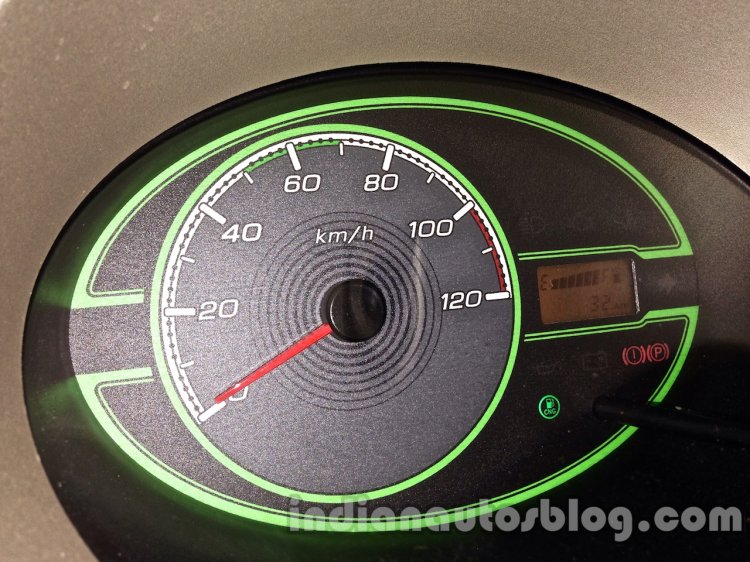 A reader who wished to remain unnamed, sent us these pictures of the Nano emax from a dealership in North India.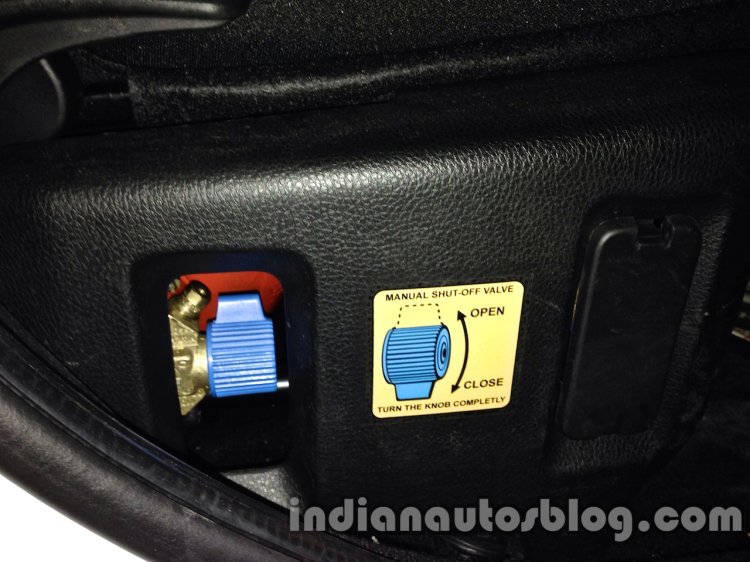 After speaking to our sources, and comparing these images with the Nano emax shown at the Horizonext event in June this year, here are the following changes: Instrument cluster gets new colors, with green being predominant, highlighting the car's low CO2 emissions.
A larger steering wheel will be offered in the CNG Nano.
The overall seating position would be a bit higher due to the placement of the CNG tank underneath the front seats.
The mobile charger output will not be offered.
Two variants will be available - CX and LX.
A fire extinguisher will be provided on the car.
The fuel level indicator indicates petrol when running on petrol and likewise when running on CNG.
The CNG tank is 8 litres in volume (there are two 4 liter tanks) and can easily hold 5-6 kg of CNG. They are situated below the driver seat.
The CNG tank is specially built for the car and manufactured in-house by Tata Motors.
The Nano emax will be built to order.
The car will automatically switch to petrol once the CNG is depleted.
Dealers estimate a price increase of about INR 40,000.
Another detail revealed at the Horizonext event was that the Nano emax would travel for 36km per kg of CNG.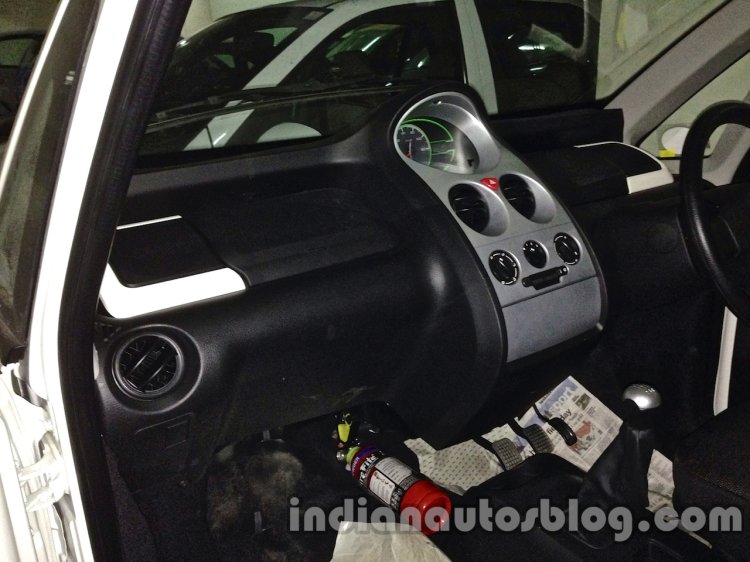 Tata Nano LX CNG Image Gallery
Tata Nano CX CNG Image Gallery