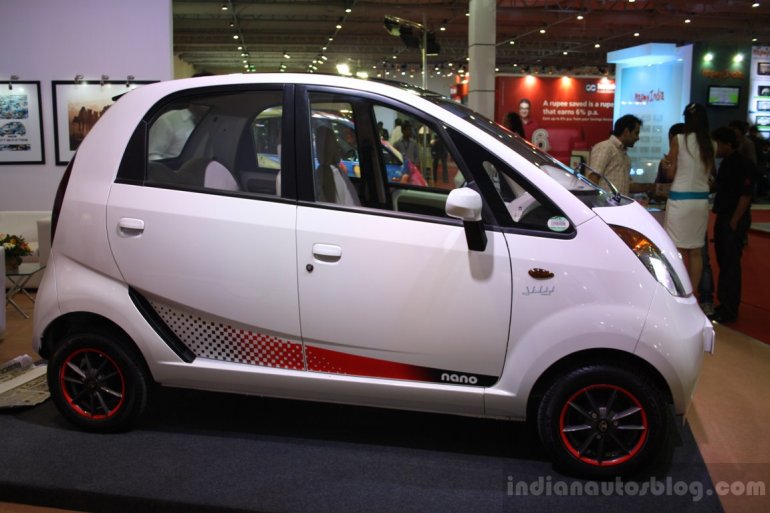 News from Indonesia today. The automotive market this year will be crowded with the arrival of new cars from India especially from Tata who will come in the form of 'PT Tata Motors Indonesia'.
The company will launch various vehicles in various segments from the second quarter of this year.
Tata Motors Indonesia President, Mr. Biswadev Sengupta said that they are interested in the Indonesian automotive market as the growth of the domestic auto sector was enormous. "Indonesia's automotive market is still resilient to the crisis, the future will be very promising," he claims.
He says he was not afraid to compete with Japanese auto manufacturers that have mastered the automotive market in Indonesia. "Our market is different, after all, we want to build the Tata brand in Indonesia," he opines.
As the third largest automobile manufacturer in India, Tata will take about seven to eight products to Indonesia this year. The products will be targeting both, the commercial vehicle segment, and passenger cars segment (hatchback). "The hatchback segment is growing rapidly in Indonesia and we will go with two to three products in this segment," Mr. Sengupta says. We suspect it could be the Nano, the Indica and the Indica Vista.
Meanwhile, in the commercial vehicles front, Tata will introduce three products in the pickup segment - the Tata Super Ace, Tata Ace Ex, and the Tata Xenon RX.
An assembly plant in that region is also being mulled this year. This plant is targeted to operate in two years.
Tata is also looking for a number of local component providers for the automobile assemblies. The plan is for about 40% local components in cars from Indonesia.
In the meantime, Tata will sell cars imported from Indian factories. The Tata Nano which is on the probables for Indonesia this year will command a higher asking price as the burden of import and sales tax on luxury goods will fall on it.
In order to support sales, Mr. Sengupta said that Tata will set up 10-15 dealerships based in Java and Bali to begin with.
[Source - industri.kontan.co.id]