Mercedes-Benz India strongly relies on the Mercedes A Class to be the trend setter in the Indian premium car space.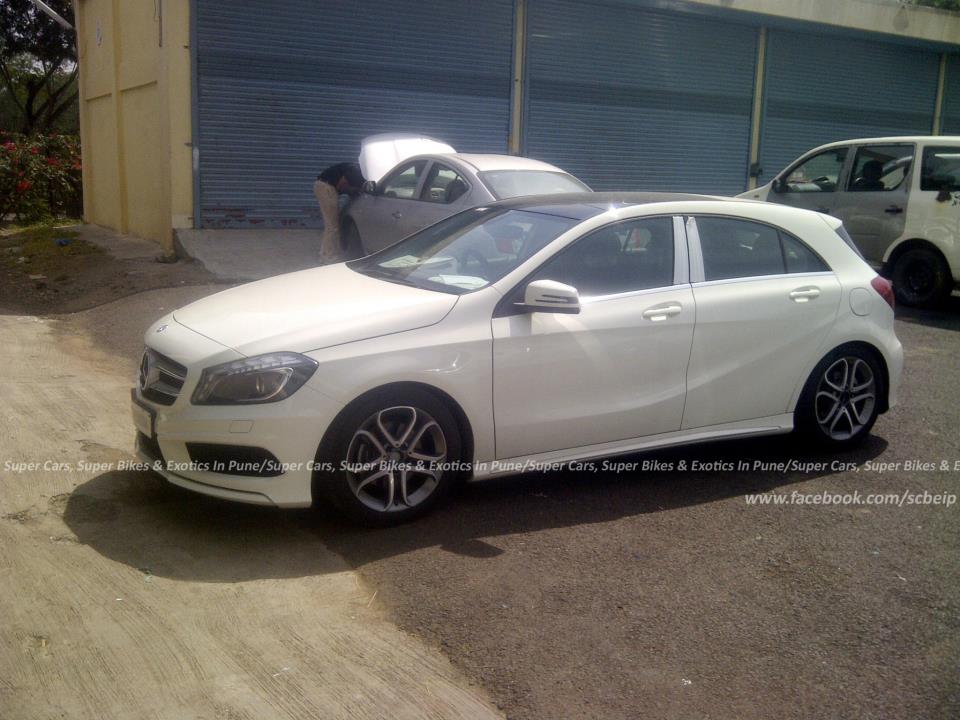 The Mercedes B Class inaugurated the premium small car segment in India (we are discounting the Mini Cooper since it's more of a lifestyle product) and its younger brother A Class is all set to carry the torch forward. This fully revealing test mule was spotted by Mr. Arjun Shetty, one of the fans of Facebook page called 'Super Cars, Super Bikes & Exotics in Pune'.
The smallest offering from the three pointed star has been testing in India for quite sometime now and this is probably the first undisguised spotting. The car appears to be the same test mule which was spotted earlier with minimal camouflage and AMG body kits.
The A Class has surpassed 90,000 bookings in Europe, becoming the most successful Mercedes in the history. The premium hatchback is based on the MFA (Modular Front Architecture) platform which also underpins the B Class.
The baby Benz is expected to get diesel power from the 1.8 litre turbocharged engine which is expected to produce about 134 bhp. Transmission duty will be the courtesy of a 7-speed dual clutch gearbox.
The A Class is expected to be launched in India by mid 2013. BMW also has announced plans to bring the 1 Series hatchback to India by end of 2013.
So if we were Mercedes, we would fast forward the launch of the A Class by a couple of months to give it more breathing space until the baby Bimmer jumps in. Who knows? Mercedes could be thinking alike!