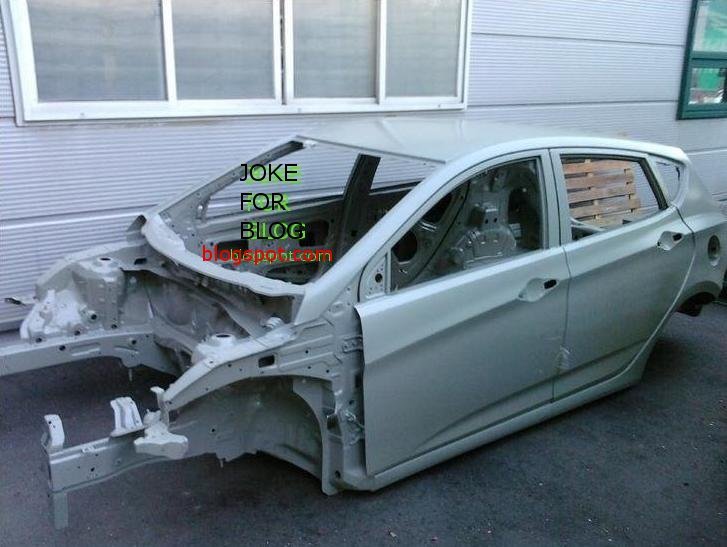 Here's a spyshot of the hatchback version of the Hyundai Accent (Verna in India). The spyshot is only of the monocoque of the car and from the image it is clearly evident that it will be a 5-door hatchback. There could also be a 3-door version of the car. The car will be based on the platform of Kia's Cee'd hatchback.
The chassis in the image appears as if the the car could be a re-badged version of Kia's Cee'd hatchback. The car could also be a re-skinned version of the Kia Cee'd. The car apart from the platform will share a lot of its mechanicals with the Kia Cee'd such as engines, suspension and other chassis components. The Kia Cee'd has a range of petrol and diesel engines consisting of 1.4-litre and 1.6-litre Gamma petrols, a 2.0-litre Beta petrol and 1.6-litre and 2.0-litre turbodiesel engines. The Hyundai Accent hatchback could be offered with some or all of these engine options when its launched.
The Hyundai Accent hatchback is unlikely to be launched into the Indian market, since Hyundai already sells the i20 here and if it is launched here it would be priced above the i20 at around 8-lakhs, which would make it extremely nonviable.
But considering that Kia is coming to India in the future, it could consider this option. By then the market for bigger hatchbacks would have opened up.
Source - Joke For Blog