Buoyed by the success o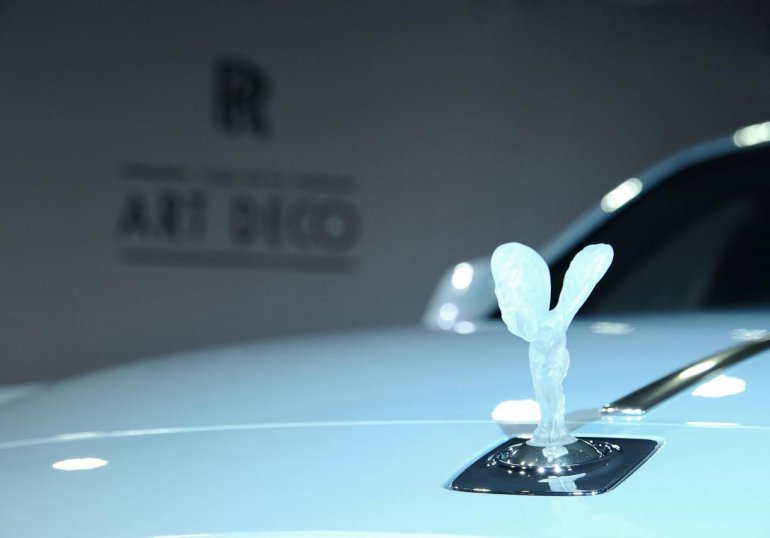 f the Wraith Coupe, Rolls Royce has decided that it needs to break its traditions more often.
The British automaker started its revival in the early 2000s with the large Phantom sedan. Soon, Rolls Royce realized that it cannot survive in the industry with a single model in its product line up.
The automaker called up the parent company BMW to borrow the 7 Series platform to create the Ghost – a baby roller for the new generation. The success of the Ghost made Rolls Royce realize that it needs to experiment with various body styles to keep the brand alive.
At the 2013 Geneva Motor Show, we saw yet another path breaking product from Rolls Royce – the super-fast Wraith – a coupe version of the Ghost.
Now AutoBild reports that the automaker is toying with the idea of creating a Drophead (convertible) version of the Wraith Coupe. The Drophead version will be powered by a twin-turbocharged, 6.6-liter, V12 engine that pumps 624 bhp and 799 Nm of torque. The Wraith Drophead is expected to hit the showrooms in 2015.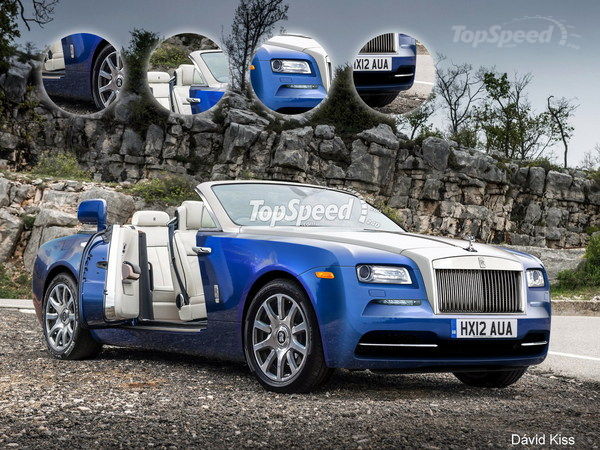 RR is also experimenting with BMW platforms to create unique propositions for its customers. The automaker might create a crossover based on the BMW X5 platform or a GranTurismo-style hatchback based on the next generation 7 Series platform.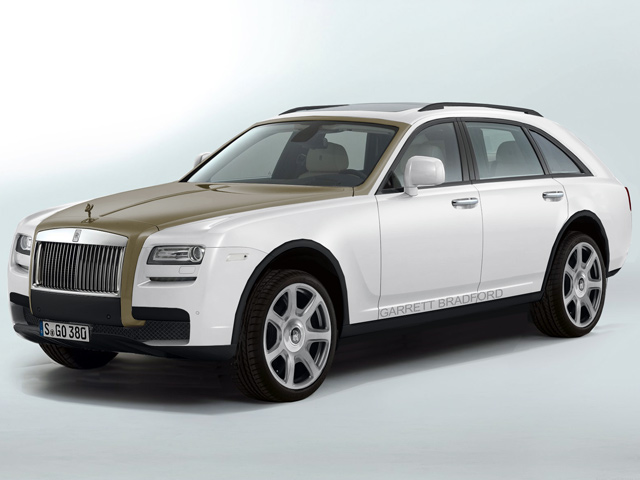 Rumors about a crossover from Rolls Royce ignited when arch rival Bentley officially announced that the Concept EXP 9 will see the production line very soon. When asked about any crossover plans by the media, Rolls Royce never denied about such a possibility.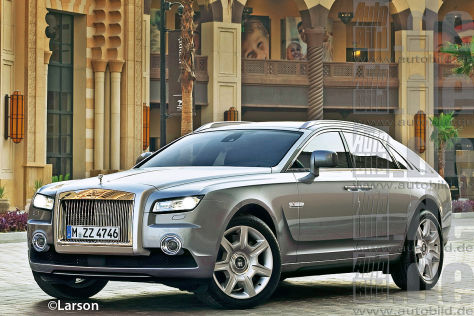 However, the latest development of a GranTurismo-like model certainly seems like a more exciting and path defining move by Rolls Royce. If such a model is green lit, it could be launched as soon as 2016.
[Source: Autobild.de]
[Rendering courtesy - Autobild.de, Topspeed.com, Edmunds.com]