Is Renault's most successful product to date, following the Duster.
On May 20, 2015, Renault-Nissan Alliance CEO, Carlos Ghosn, unveiled the Alliance's first ever CMF-A based vehicle - the Renault Kwid - that aimed to put Renault on the minds of the first time car buyer in emerging markets.
Over 125,000 bookings and 50,000+ customers later, the Renault Kwid has emerged to be the most successful product of the French manufacturer in India. Furthermore, Renault will increase the lineup with more powerful 1.0L and 1.0L AMT variants that were unveiled at the Auto Expo 2016, which is also expected to be safer than the current model with features like ABS and dual airbags.
Renault will also introduce further personalization options for Renault Kwid customers, a feature not seen in the A segment before. In the coming weeks, Renault will launch a new line of accessories, such as Renault Kwid Air, Renault Kwid Rider, Renault Kwid Zap, etc. The Oragadam plant is set to get busier this year, as exports to SAARC countries and Brazil will commence. Renault will make 11,000 units of the Kwid every month to sate demand from India and abroad.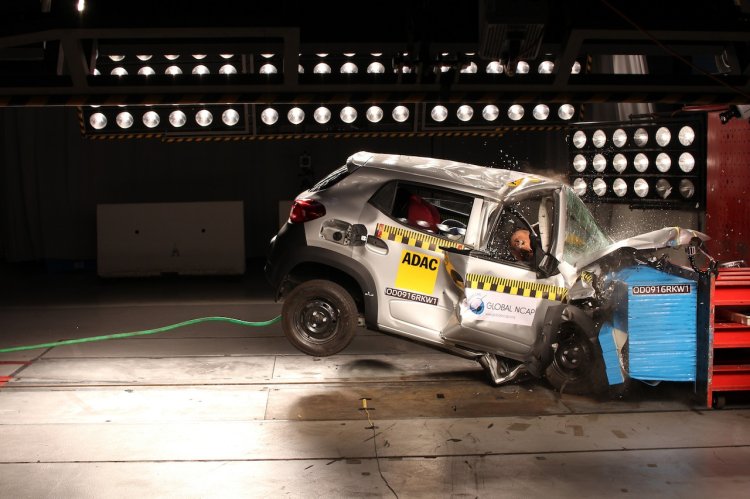 Also Read: Renault Kwid spotted in Kenya, to launch later this year
The Renault Kwid's success in the Indian market can be attributed to its mould-breaking looks, and competitive price thanks to its 98 percent localization (which is one of the highest for a new car). It was also more than well-equipped for its segment, featuring a digital instrument cluster and a 7-inch MEDIANAV touchscreen system, and had a robust-looking interior that was appealing to the mass market.