Maruti Suzuki has started working on its full hybrid car (Hybrid Electric Vehicle or HEV), as per a fresh report from Mint. The company has so far offered only mild-hybrid vehicles (MHEVs), namely the Ciaz and Ertiga. Maruti Suzuki is pushing for localisation of core components of HEVs, including Lithium-ion batteries. "We are already in the process of implementing the (Lithium-ion) battery plant (in Gujarat) and are planning for a strong hybrid vehicle (HEV) as well," Kenichi Ayukawa, MD, Maruti Suzuki, told the business publication in a recent interview. The company will leverage parent company Suzuki's partnership with Toyota in the development of its full hybrid vehicles.
"Globally, Toyota is the best when it comes to hybrid technology and we are trying to learn (from them). We will try to collaborate. We, at Suzuki, also have some system but Toyota's technology is very advanced. We have to learn a lot of things."
Maruti Suzuki may offer a full-hybrid powertrain in only its high-end models like the S-Cross and Ciaz, as the technology is too expensive for small cars in the Indian market.
"The hybrid technology is still not so much cheaper. So, for small cars, we have to consider a different option."
Maruti Suzuki hopes that the Indian government will finally understand that electrification is done in phases, and that hybrid vehicles are a bridge to pure electric vehicles. "We are trying to collaborate with Toyota in pushing the hybrid system nationwide if the government supports (with lower tax rate or a subsidy)," Ayukawa said.
According to RC Bhargava, Chairman, Maruti Suzuki, hybrid technology needs encouragement till the time EV technology is developed. "It helps reduce carbon emissions and will result in fuel import reduction by almost 30%," he says.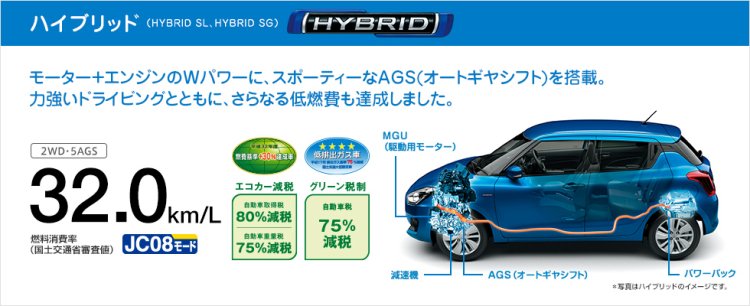 Also Read: 2019 Maruti Wagon R to be launched on 23 January
Full hybrid cars could get incentivised in India under the second phase of FAME scheme, but maybe at the cost of conventional petrol and diesel cars getting dearer because of a new green cess levied on them to fund the incentives.
[Source: livemint.com]