The Mahindra S101 has been caught testing again. These pictures were taken by Motor Vikatan reader B. Jayavel.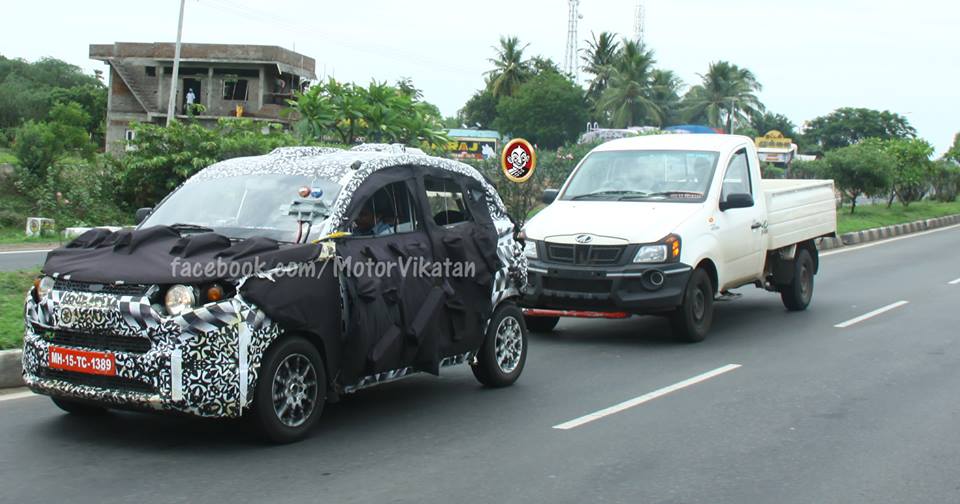 These set of spy shots reveal a few interesting details. Firstly, the Mahindra Genio that you see being towed by the S101 may not necessarily need the tow. Mahindra is probably conducting the towing test of the S101. It is common for manufacturers to test the maximum towing capacity of their vehicles.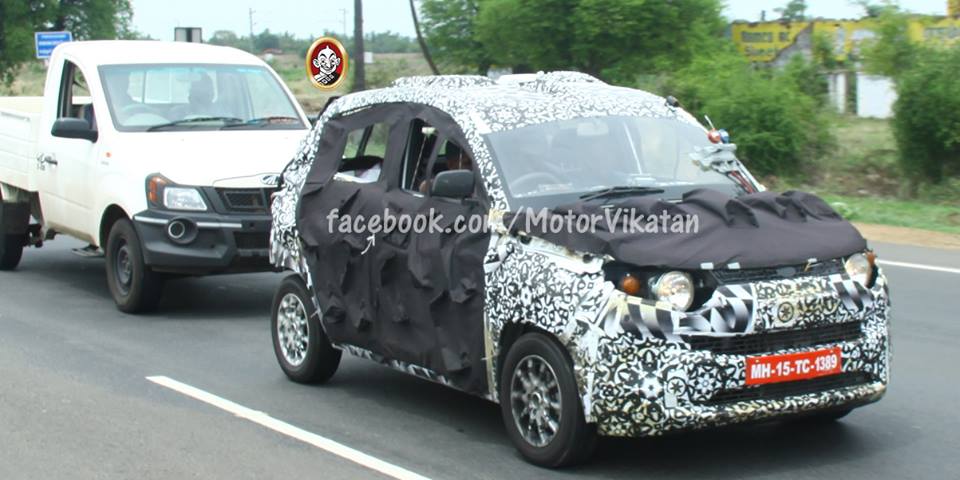 So why are they tow testing a sub 4 meter compact crossover on Tamil Nadu's highways? Mahindra has their own test track and if all they need to do is to find the maximum weight the S101 can pull, the test track will more than suffice. We think that Mahindra may be testing the maximum load the engine can pull. And that brings us to the next point. What is this S101 powered by?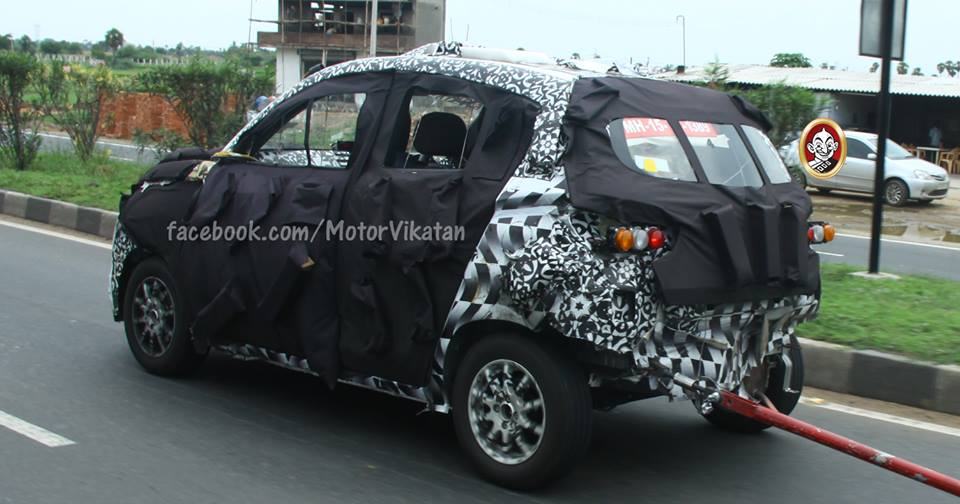 While Mahindra have their 1.5-liter 3 cylinder diesel engine (as seen on the Quanto), it is no secret that the company is working on their new range of small engines. Question is, is this S101 carrying Mahindra's all new small petrol/diesel engine? We certainly think so.
More on Page 2.
Until now, the S101's which were caught on test had, either no bumpers or the front bumper was completely camouflaged. Even the grill was kept under camouflage.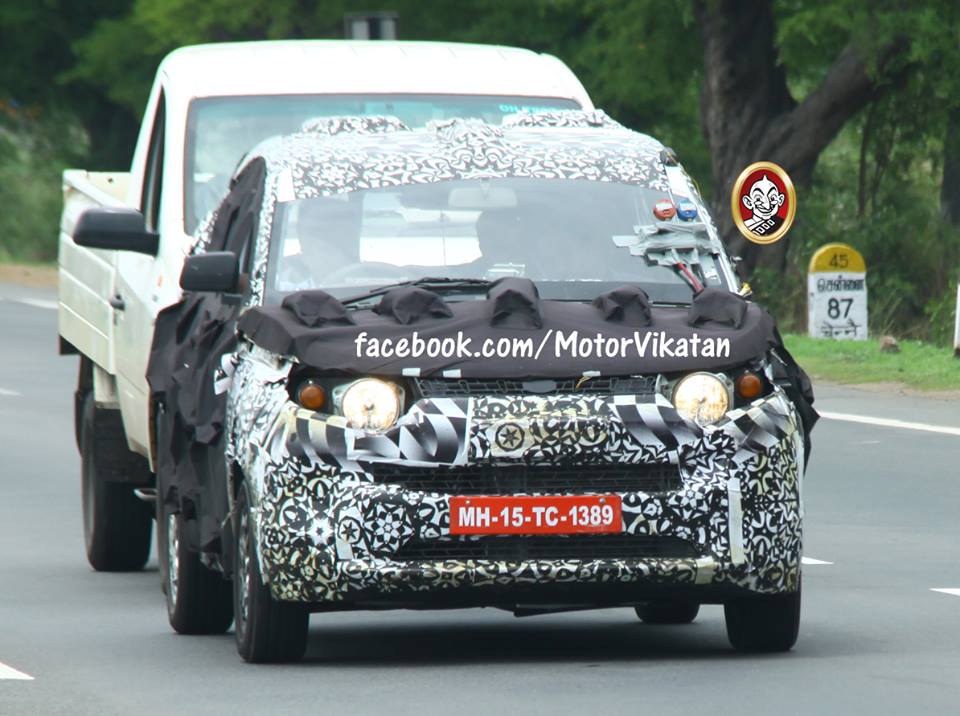 In these pictures, the camouflage on the front bumper and grill no longer exist. The components have been painted in the traditional prototype livery, though the design is clearly visible.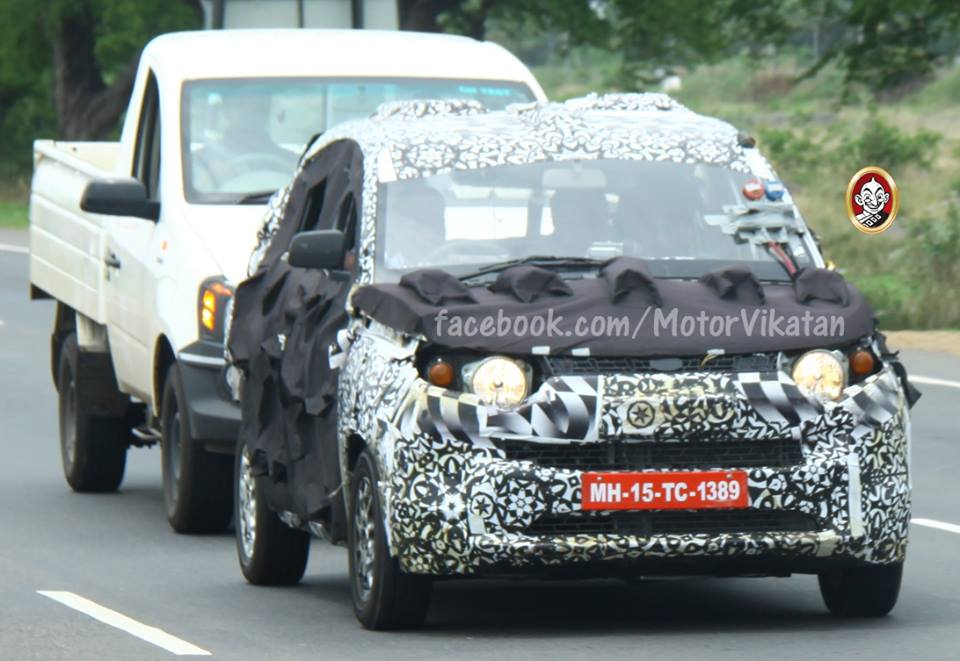 Assuming these are the finalized designs, the S101's front bumper has a twin air dam with the number plate holder located in between.
The front grill sports a honeycomb-like mesh and the oval where the Mahindra logo would eventually sit, is clearly seen.
You can check out our exhaustive coverage of the Mahindra S101 here
The S101 is expected for a 2014-15 launch. We certainly hope Mahindra drops more pieces of the camouflage as D day approaches.
[Image credits - Motor Vikatan]