First unit delivered in Bangalore.
The Lamborghini Aventador S was launched in India in March this year, and deliveries have now commenced. Here's a video of the first copy delivered to a customer in Bangalore, courtesy Supercars In Bangalore.
The Lamborghini Aventador S in official words is the next generation of the V12 Lamborghini flagship, but in reality it is more a facelift. The new model has an aggressive nose with new grille layout, longer front splitter, vertical air ducts and redesigned bumper at the front.
At the sides, gone is the black air vent opening and there's a side skirt below the new rocker panel. The lines of the rear wheel arches remind of the Lamborghini Countach. At the rear, everything except the tail lamps is notably different, including the air vents, exhaust outlets, diffuser, bumper and even the license plate housing.
The Aventador S features a Lamborghini-first four-wheel steering which makes the car easy to manoeuvre in urban driving and provides it increased stability at higher speeds. Other revisions include new suspension geometry optimised for rear-wheel steering, a new real-time variable damping system which optimises wheel and body control and new rear springs claimed to improve the car's balance.
The Lamborghini Aventador S sports a 6.5-litre naturally aspirated V12 engine produces 740 hp (+40 hp) and 690 Nm of torque. 0-100 km/h is clocked in just 2.9 seconds, and the 350 km/h top speed also remains unchanged. The newly developed exhaust system, which is 20% lighter, develops a sportier note. The driver can select between four different driving modes: Strada, Sport Corsa and Ego. The new, specially developed set of Pirelli P Zero tyres, are designed to adapt to the driving with the rear-wheel steering.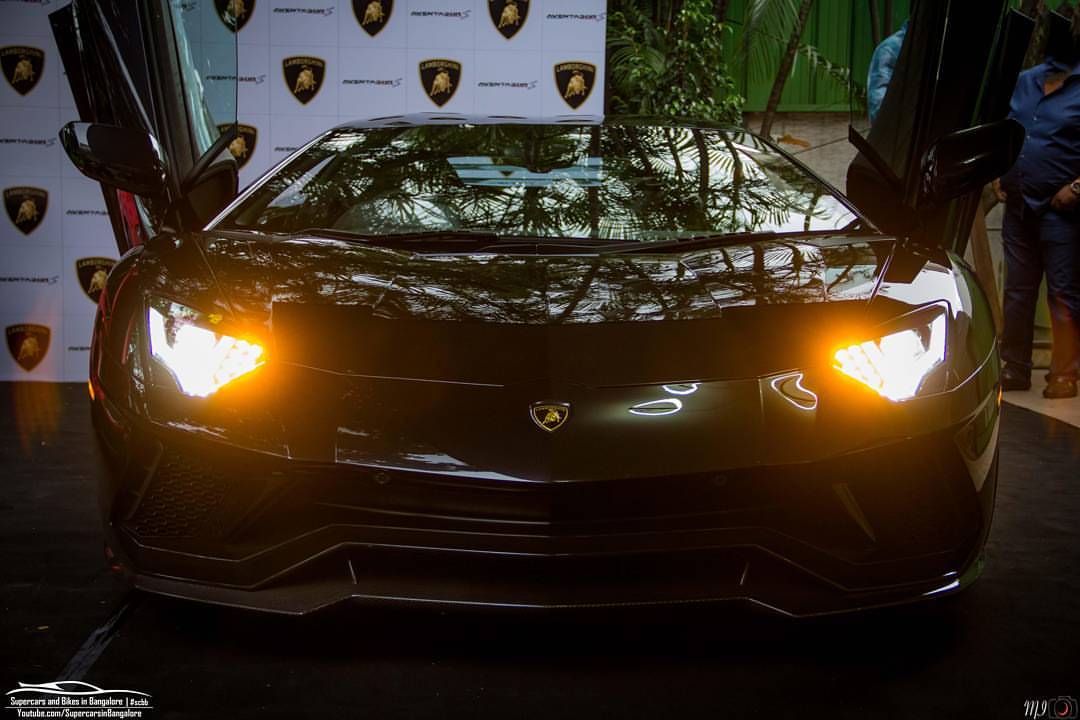 Also Read: Lamborghini Urus SUV will produce 650 hp from a twin turbo V8 engine
The Lamborghini Aventador S is priced at a whopping INR 5.01 crore (ex-showroom Delhi).
[Image Source: Facebook]