The Hyundai AH2 (new Hyundai Santro) is in its final leg of testing, and test mules are shedding camouflage. A spy video posted on YouTube channel Techmech has reveals the car's Cascading grille.
The Cascading grille is a signature design element of Hyundai. It debuted in the third-gen Hyundai i30 in 2016 and is a trait on models ranging from the Hyundai i10/Hyundai Grand i10 city car to the Hyundai Santa Fe mid-size SUV. The Hyundai AH2 will become the smallest model to wear the fluid shape grille, an evolution of the hexagonal grille with added expression.
Like the original Hyundai Santro, the Hyundai AH2 features a tall-boy design, albeit with more appealing proportions Hyundai has perfected the Hyundai Eon and Hyundai i10 and Hyundai Grand i10. Underpinned by the previous generation Hyundai i10's HA platform, the Hyundai AH2 will slot between the Hyundai Eon and Hyundai Grand i10. The original Hyundai Santro's Epsilon four-cylinder petrol engine will power the car. Transmission choices will include 5-speed manual and a Hyundai-first 5-speed AMT.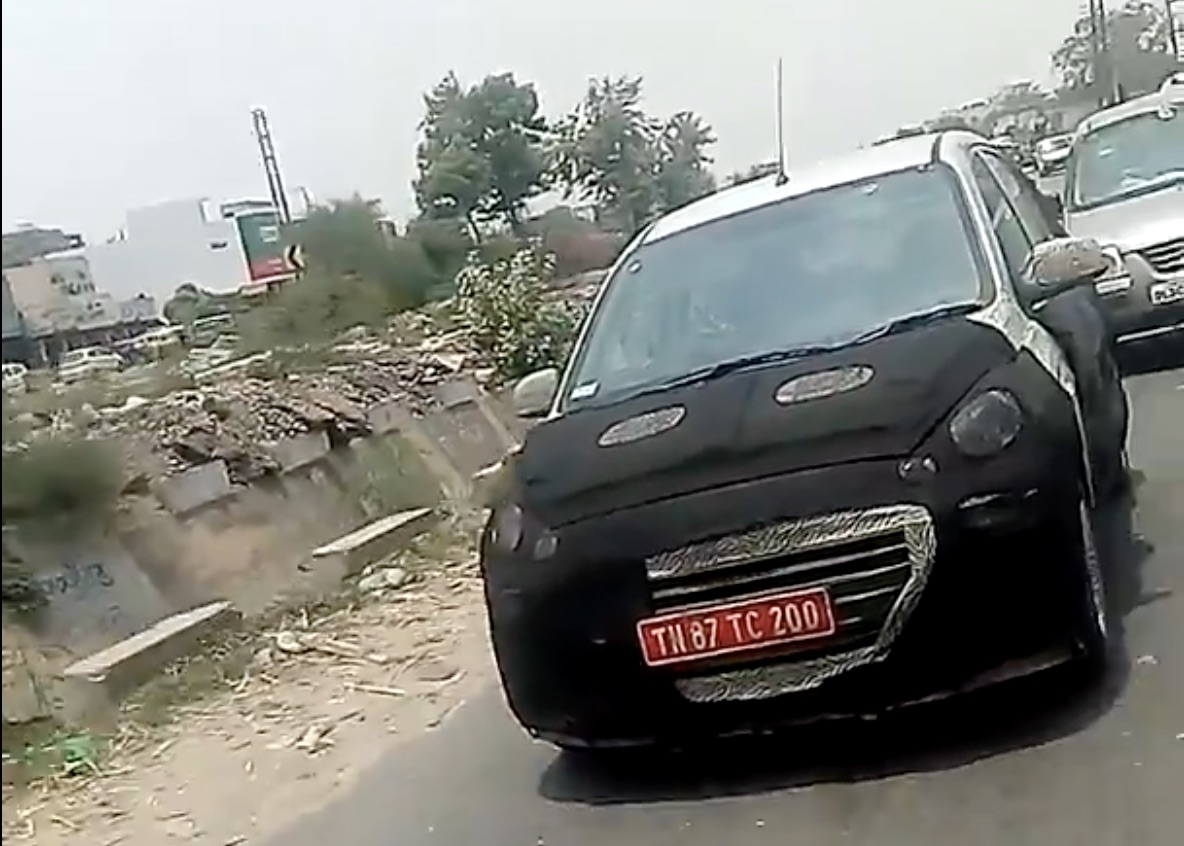 Also Read: Sub-Creta Hyundai crossover to ride on a new platform
The Hyundai AH2 goes on sale in India towards the end of October. Hyundai could unveil it on 23 September precisely twenty years after it launched the original Hyundai Santro, the first Hyundai in India.