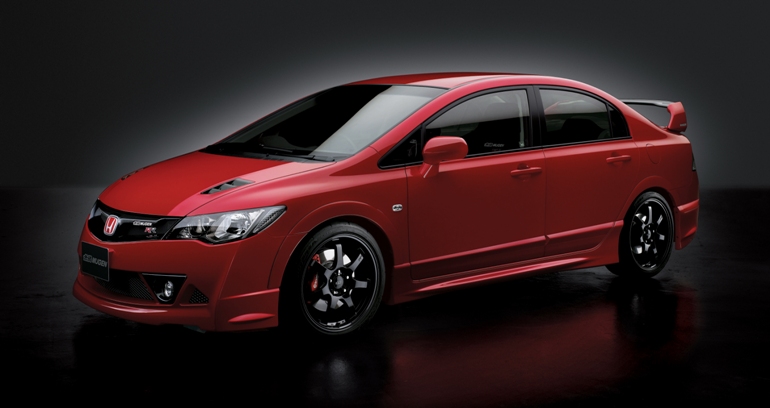 Japanese tuning legend Mugen might just lay its hands on the Honda Civic and what might come out of this is anyone's guess, a sheer powerhouse Mugen Honda Civic RR expected to rip the roads off.
Mugen will be striping extra weight off the car and boost the power to 240hp that pretty much will do the trick, if not then the big 18-inch alloys, upgraded Brembo brakes, Recaro sports seats and specifically re-tuned suspension ought to do it.
Of course all this high end tweaking doesn't come cheap. The Mugen Honda Civic RR is expected to cost Rs. 27 lakhs. But befoe all we Indians get excited about this, it will be sold only in the European market.
Like how the 270 bhp Accord made it to India, the Mugen-treated Honda Civic could serve as a limited edition. After cars like the Honda Civic Hybrid, we infer the company isn't necessarily against experimenting, which gives us confidence to say there is a chance for such a car.
With BMW selling its M models in the country and Mercedes with its complete AMG lineup, why can't Honda ship Mugen cars and cash in on the performance market?