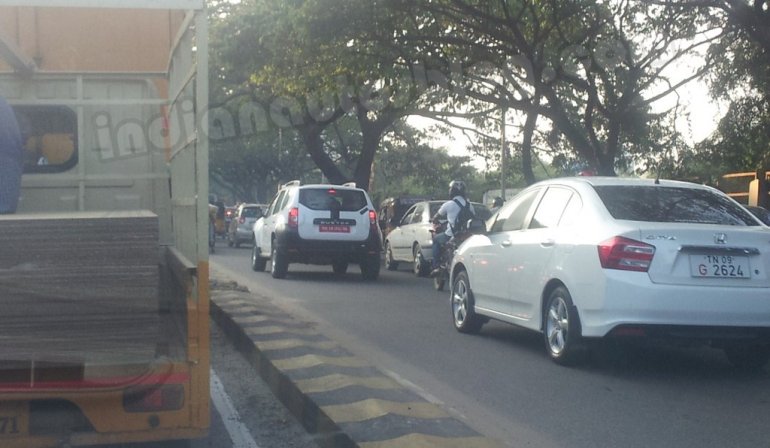 Autocar Professional reports that Renault India will commence Dacia Duster exports to UK from January 2013.
The Dacia Duster will be manufactured at the Renault-Nissan Alliance manufacturing plant in Oragadam, Chennai alongside the Renault's version of the Duster. The Dacia Duster will also be made with a 4WD system, and is reserved strictly for RHD export markets.
Our friends from the United Kingdom have been waiting for the Duster since quite some time. Dacia announced the price of Duster in the UK early back in June. For a starting price of  £8,995, the Duster was shockingly affordable for the Brits.
Dacia also announced that it had received over 1,000 orders in just 100 days of its launch. The Dacia Duster will be sold through 135 UK Dacia retailers in UK.
Dacia will get ready for deliveries in the month of January 2013. Renault India will send the Duster shipments from the Ennore port, outside Chennai.
Marc Nassif, managing director, Renault India, has even bigger plans for the Duster. He plans to export the Duster to potentially every right-hand drive market in the world. The Frenchman is looking at Western Africa, South Africa, Malaysia and Singapore to kick things off.
To satisfy the burgeoning demand, Renault has plans to increase production much beyond what they had originally planned. Currently, there are two lines for the Duster at the Chennai plant, working across five shifts. An additional line will be in place in April 2013.
[Image - 'Dacia' Duster 4WD variant test mule spotted in Chennai city, a few kilometers away from its production facility]
[Source: Autocarpro.in via thehindubusinessline.com]