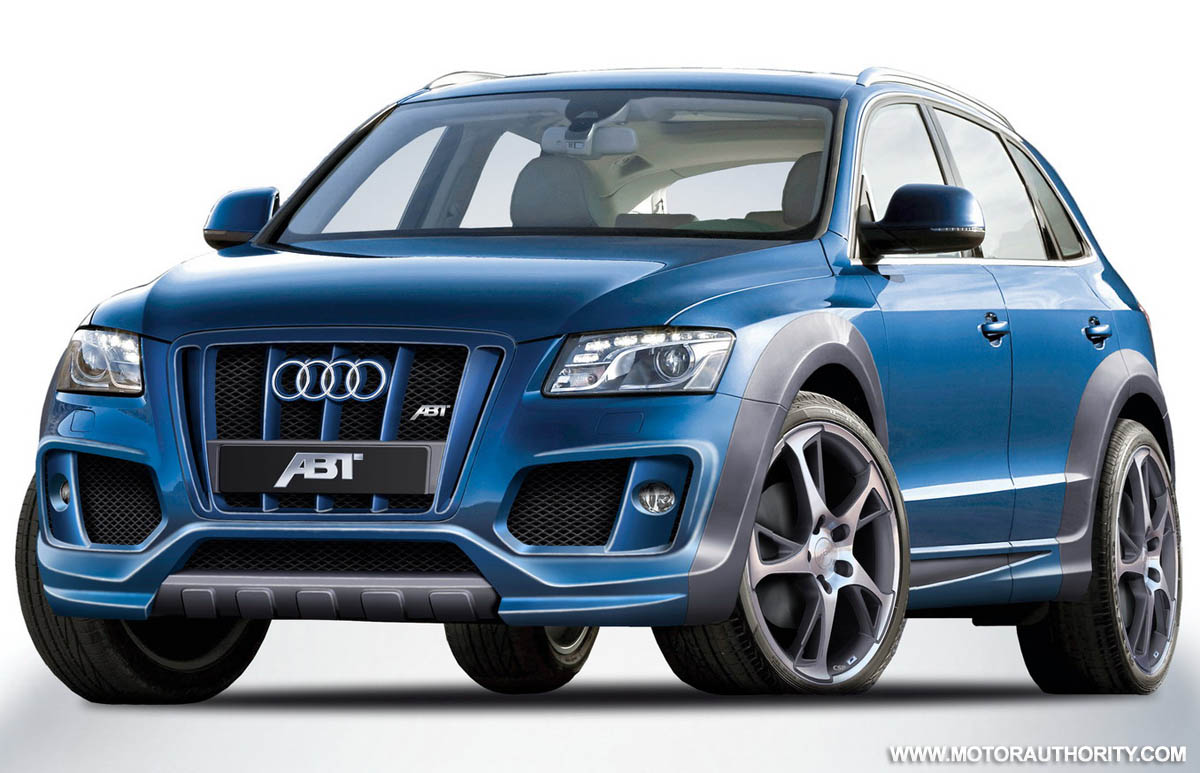 ABT sportsline, a very big German tuning giant which primarily tunes Audi and its family cars has now come up with a new performance kit for the Audi Q5. The Q5 which is sold in many countries across the world and a popular compact crossover SUV is yet to be launched in India. Presently, India has got its bigger brother, the Q7 and we expect this car to be launched very soon in India.
ABT tuned Audi Q7 gets an all new front skirt, mighty front grille, new rear wing, a 4 pipe rear muffler and a 20 inch alloy wheels form a unit. The ABT Q5 looks very elegant and stylish as in you can use the car for any occasion from a beach party to an Official meet in a luxury hotel. A genuine ABT kit always has significantly more power. The two diesel engines gets a nice amount of power boost, like the 2.0 litre TDI engine develops 190 bhp instead of 170 BHP and the 3.0 litre TDI delivers the most powerful performance for the ABT Q5. It achieves an awesome 310 bhp instead of 270 bhp. Its maximum torque is 610 nm.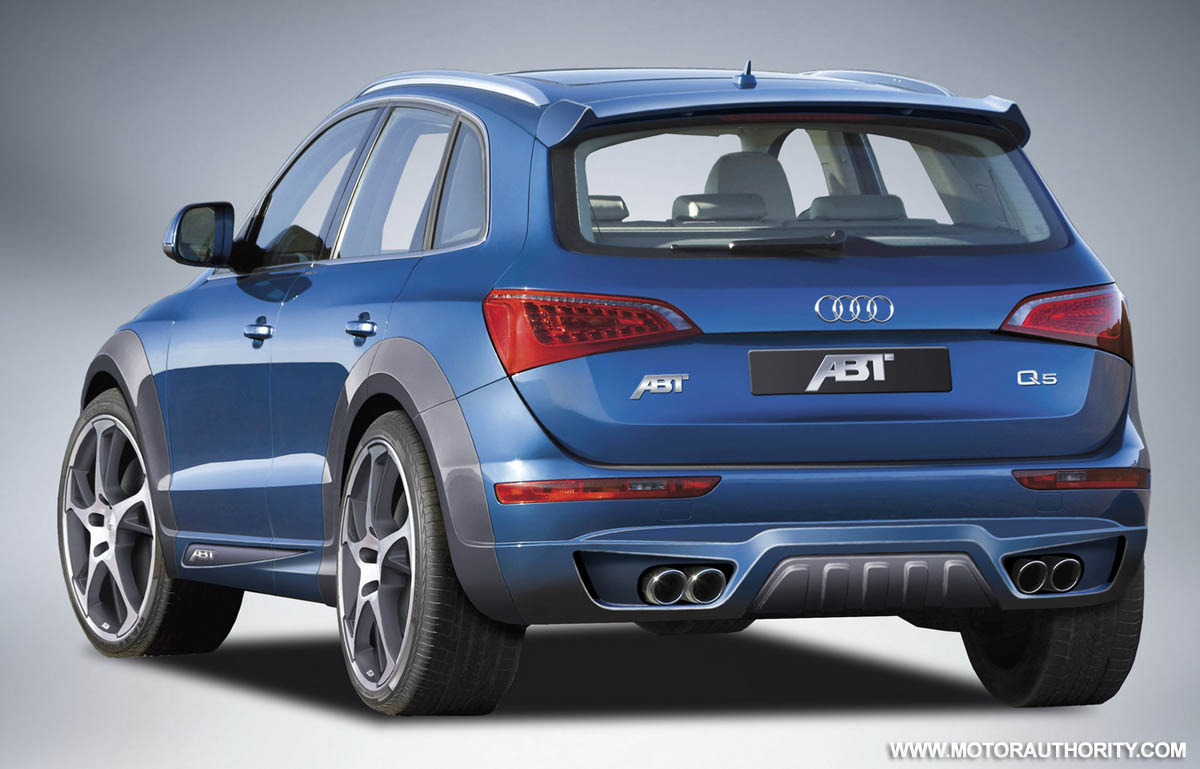 ABT is based from Germany, is a company with 40 years of experience in motor racing and tuning mainly of Audi and Volkswagen group brands. So they very well know that when power is upgraded, brakes and suspension also has to be adjusted to manipulate the increased power. They offer a suspension springs, lowering of the car's center of gravity or also the well-proven ABT Level Control, an electronic lowering for the CDC air suspension (Continuous Damping Control). The brake disks with a diameter of 380mm are strong enough for the fast SUV - and behind the 20-inch-wheel, they also look extremely good.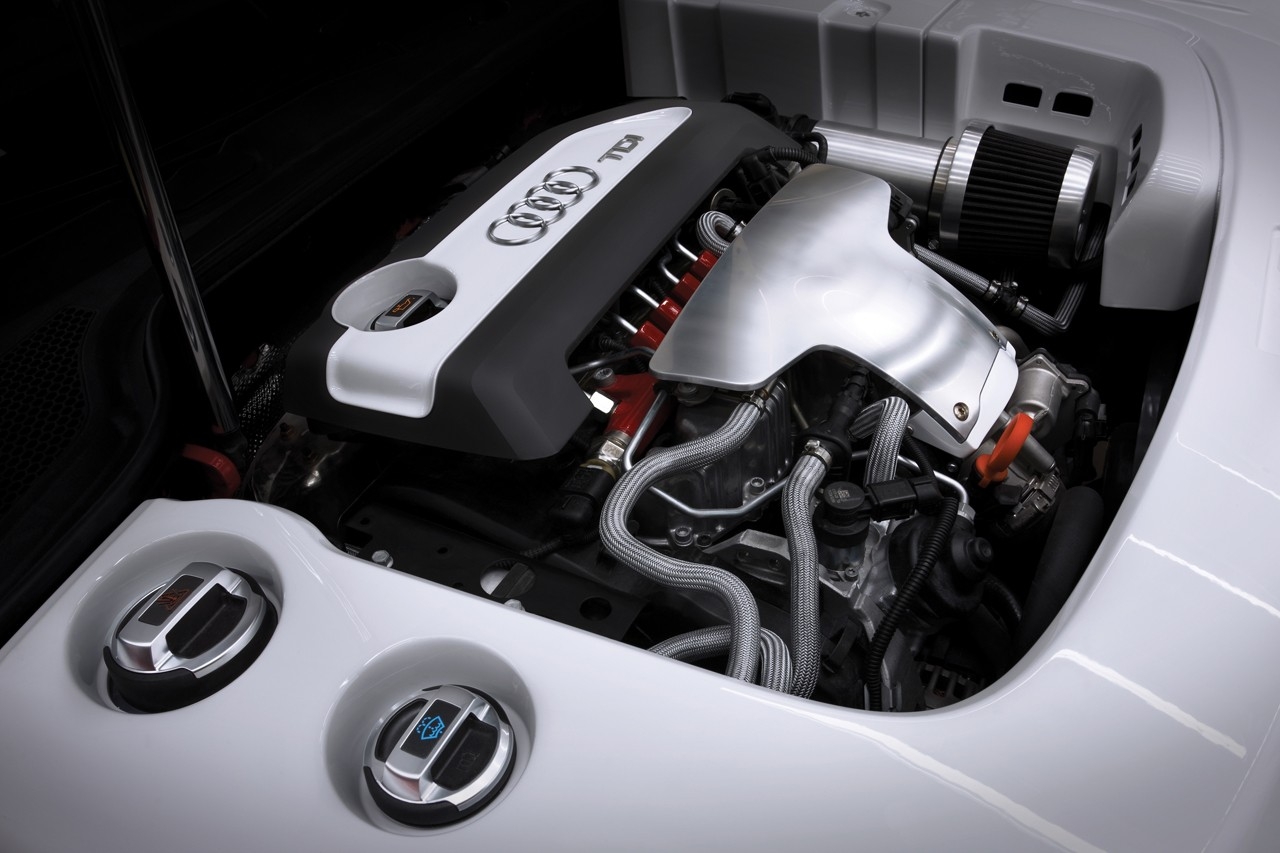 Source: Auto world