The 2020 Hyundai Azera (2020 Hyundai Grandeur) has been spied completely undisguised in South Korea ahead of an impending launch. The facelifted model looks the most striking Hyundai sedan we've ever seen.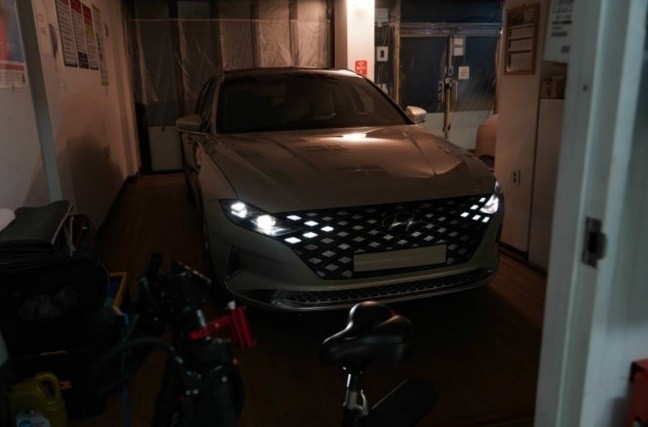 Since the Hyundai Genesis became the Genesis G80, the Hyundai Azera/Grandeur has been the flagship Hyundai sedan. Unlike the previous generation models, the third-gen model that was introduced in October 2016 has limited global presence. In addition to South Korea, where it's very popular, it's sold in the Middle East, but not in North America
With the facelift, the Hyundai Azera looks bolder and more stunning than ever. At the front, the most prominent change is its entirely new grille which now adopts a frame-less design with a new chequered pattern. The grille flows fluidically covering the majority of the front section and is flanked by sharper, dark-tinted headlamps. The DRLs are integrated into the outer ends of the grille in what's becoming a new signature for Hyundai cars. Hyundai hasn't left out the sides. The company has redesigned the C-pillar to change the styling from sporty to business-class. At the rear, just like the headlamps at the front, the tail lamps are completely new. They have a sharper design and are reminiscent of the twelfth-gen Toyota Corolla (Prestige).
The interior of the 2020 Hyundai Azera is also classier. The new steering wheel is a dual-spoke unit and it looks similar to that of the 2019 Hyundai Sonata. Another major seems to be the inclusion of an electronic gear selector. Some of the minor alterations in the cabin include sleeker air vents, ambient lighting (blue) and new colour-coding. Though not clear from the images, a fully digital instrument cluster is also expected. The previously present dial-clock beside the infotainment screen seems to have been given a miss.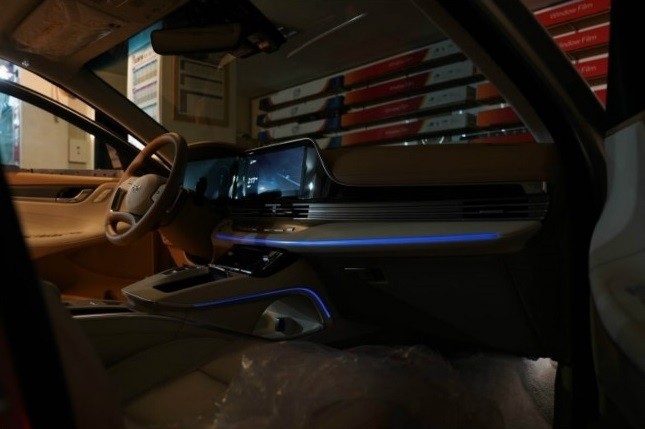 The pre-facelift Hyundai Azera measures 4,930 mm in length, 1,865 mm in width and 1,470 mm in height. It has a wheelbase of 2,845 mm. In South Korea, the 190 PS 2.4L GDi petrol, 266 PS 3.0L GDi petrol, 290 PS 3.3L GDi petrol and 235 PS 3.0L LPi LPG-petrol are the engine options. 6-speed automatic and 8-speed automatic are the transmission choices.
[Image Source 1: autospy.net]
[Image Source 2: Autospy.net]