Will be launched in late-2017.
A spy video published on YouTube channel luxuryliveson shows the 2018 BMW M5 testing in the US.
[Direct Youtube link]
With the full makeover for the new generation, the standard BMW 5 Series (BMW G30) saw a weight loss of up to 100 kg. The new generation BMW M5 will see a steeper fall, thanks to carbon-fibre parts. Fitment of performance aero bodywork should result in enhanced aerodynamics compared to the standard car which already promises a class-leading drag coefficient of 0.22 Cd.
The 2018 BMW M5 will be powered by an upgraded version of the BMW M5's 4.0-litre twin-turbo V8 petrol engine. Producing around 600 hp, this biturbo unit will direct drive to the wheels via a 7-speed dual-clutch automatic transmission. A BMW product expert has confirmed that the new M5 will have the xDrive all-wheel drive system, with a torque split ratio of 20:80 (front:rear).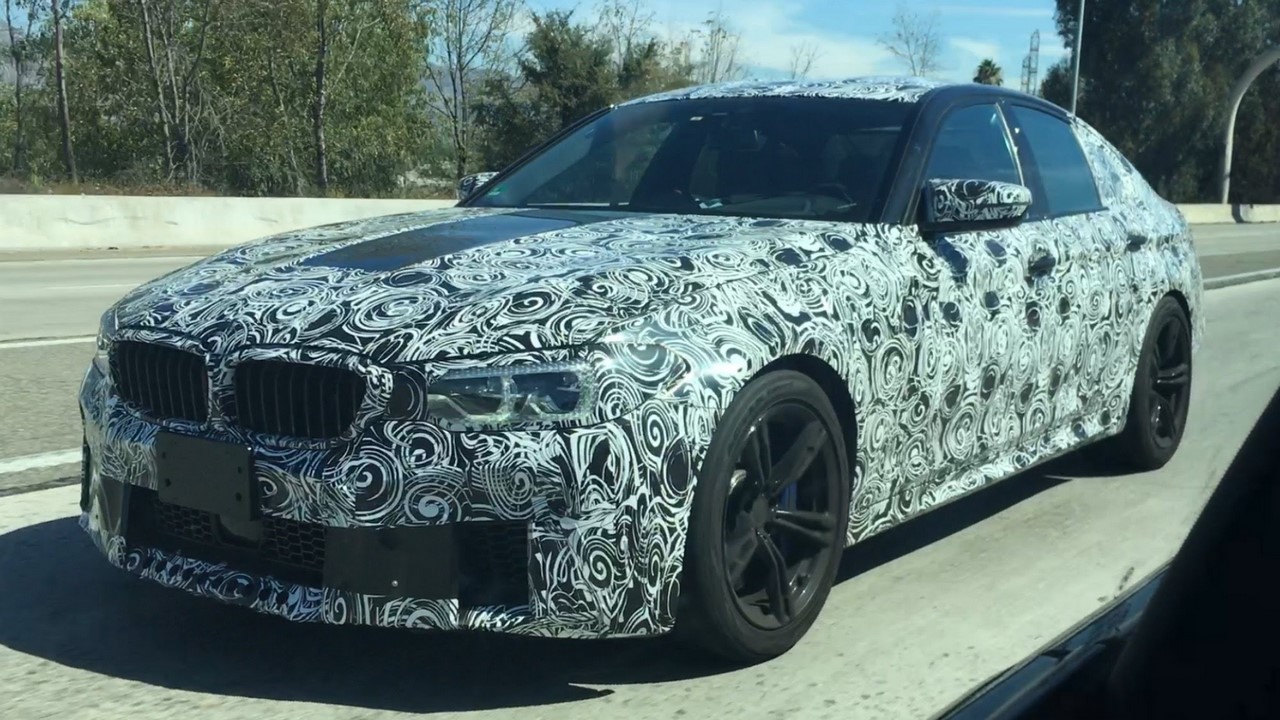 The standard 2017 BMW 5 Series (BMW M550i xDrive) has a 0-100 km/h sprint time of four seconds flat, so the all-new BMW M5's acceleration should be in the league of supercars.
Also Read: 2017 BMW 5 Series vs. 2014 BMW 5 Series - In Images
The 2018 M5 will reportedly have a precursor in Q2 2017 before being introduced at the 2017 Frankfurt Motor Show (2017 IAA) and going on sale in Europe later that year.