Will launch in India in 2017.
The 2017 Audi Q5 has been spotted testing in India for the first time by IAB reader, Rituraj Dubey. The next generation luxury SUV is expected to be unveiled later this year, and launch in India in 2017.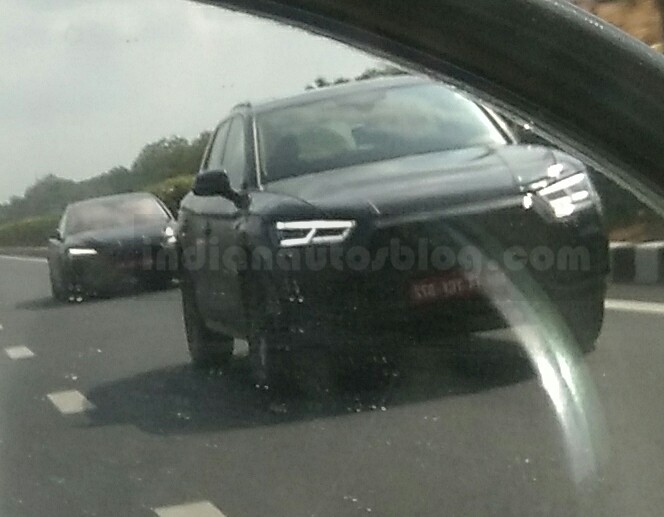 As seen from spyshots, the next gen Audi Q5 appears to feature an evolutionary styling that could borrow cues from the new Audi Q7. One of the spyshots reveal the LED DRL design of the new headlamps, which look unique. The front-end also comprises of a bolder hexagonal grille, new bumper and engine hood. From an overall perspective, the exterior is more angular than the outgoing model.
The next Q5 will be based on the MLB-Evo platform sourced from the second generation Audi Q7, which is expected to shed around 100 kg over the first generation Audi Q5. It could source the engine lineup from the new A4, which includes four-cylinder and six-cylinder TSI and TDI engines ranging between 1.8L and 3.0L. Transmission options could include 6-speed manual, 7-speed S tronic and 8-speed Tiptronic.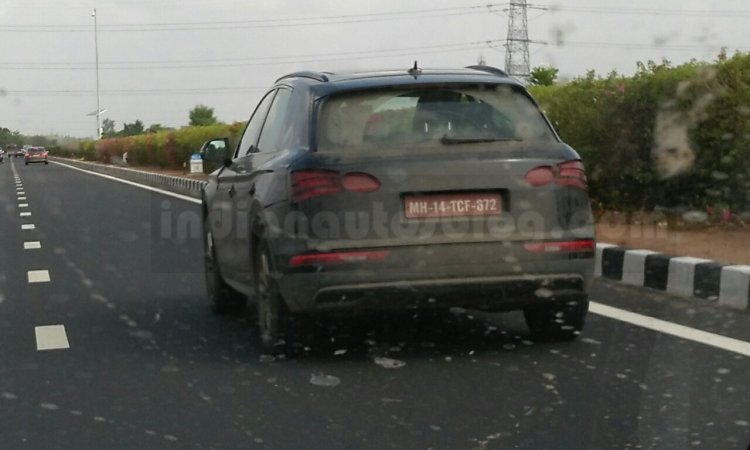 Also Read: 2016 Audi A4 spied in Mumbai in three colors by IAB reader
The next-gen Audi Q5 will be one of the first vehicles to be manufactured at Audi's new San Jose Chiapa plant in Mexico. As with the current model, the new Q5 will be assembled at Audi India's plant in Aurangabad from 2017.