Set to be unveiled in February 2015.
A couple of images showing the reported headlight and taillight design of the next generation Skoda Superb have found their way to the internet. Skoda has announced that the new Superb will be revealed in February 2015, with a public premiere at the 2015 Geneva Motor Show in March.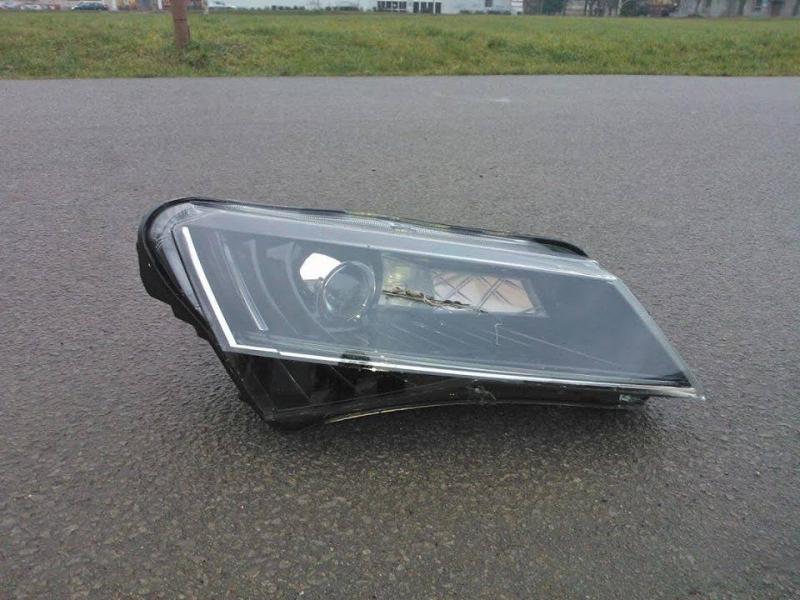 The design of the headlight is clearly inspired by the VisionC concept, and accurately matches IAB's rendering of the luxury sedan. The design of the taillights though is something we haven't seen either on the VisionC concept or on other Skoda models like the Octavia for example.
The headlight cluster features an integrated LED daytime running light, while the taillight, based on the image, sports LED elements.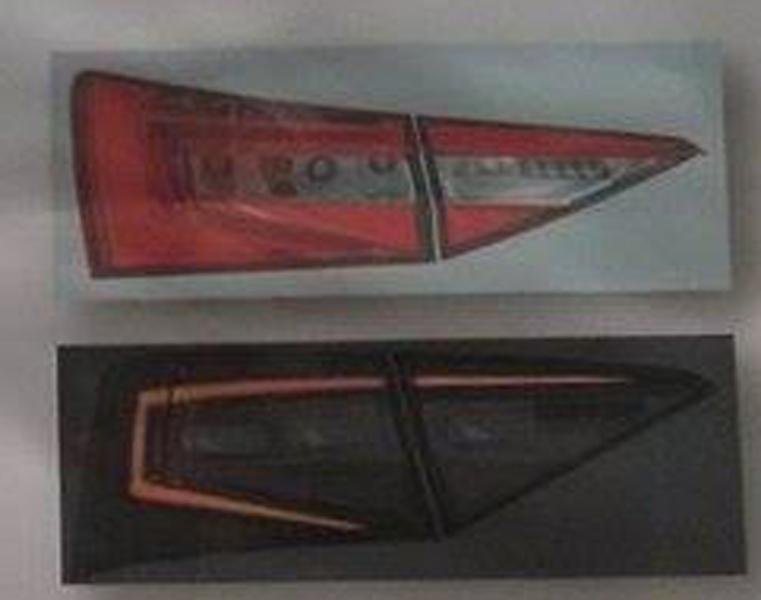 The new Superb is based on the same platform as the new VW Passat, and in fact shares over 50 percent of its components with it. However, reports say that the Skoda will be slightly longer, and hence roomier, suggesting that it would have an increased focus for its rear seat.
Power for the new Superb is expected to come from the same set of engines as the Passat which include four-cylinder turbocharged petrol and diesel engines.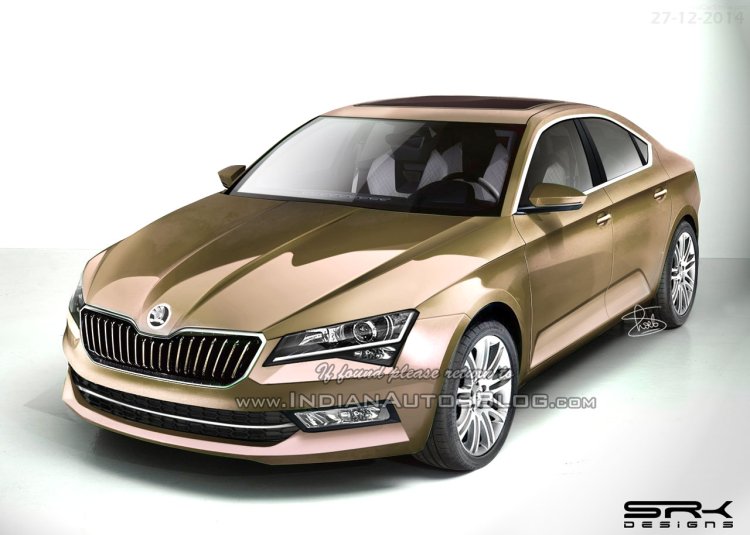 Also see: Rendering - Skoda's A Plus SUV
European deliveries of the new Superb will start in mid-2015. Expect the model in India later on in the same year, or in early 2016.
Competitors: Toyota Camry, Honda Accord, VW Passat, Peugeot 508, Renault Lattitude
Expected Price: INR 20-25 lakhs, ex-Showroom (India)
Launch date: By 2016 (India)
[Images from AutoForum.cz]