Will make its debut at the Auto Shanghai 2015.
Ford has already confirmed that the next generation Taurus full-size sedan will make its global premiere at the Auto Shanghai 2015, which begins on April 20 for the media. The new Taurus has been developed from the ground-up, and boasts of a "sophisticated design, roomy space and advanced technology".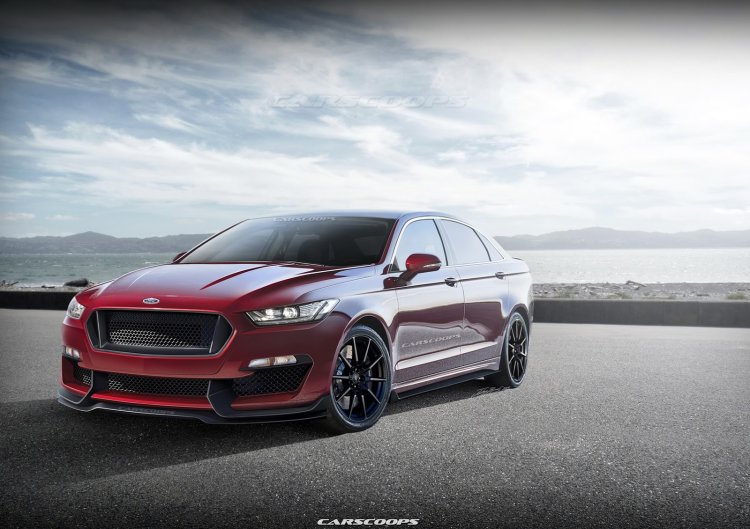 With an aggressive body kit, the SHO trim adds a sense of sportiness and dynamic character to the Taurus. Without that, the next gen Taurus may look more like an oversized Fusion/Mondeo, sporting the familiar Aston Martin-esque grille found throughout the range. Top spec variants could feature LED headlights, whilst all variants will sport a full-width lower air intake bumper design, as seen in recent spyshots.
Inside, the Taurus features a conservative interior design, which banks on material build quality and feel to attract people. Since the Taurus was developed with focus on the Chinese market, it is imperative that it comes loaded with luxury features. So expect massaging, heated & ventilated seating, next-generation Sync 3 infotainment system in a large touchscreen display and a full suite of driver assist technologies. A Jaguar-esque shift selector and paddles replace the standard gear lever in the current model, a second spyshot shows.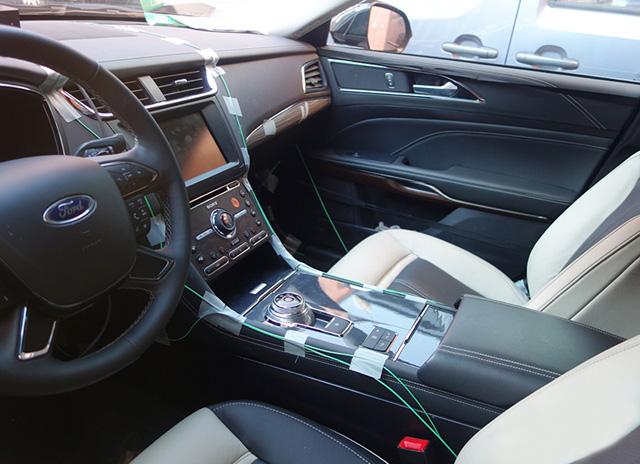 Since Ford is heavily betting on the new EcoBoost line of engines to power future models, don't expect high capacity naturally aspirated engines for the next gen Taurus. Reports suggest that its Ecoboost-only engine line up could feature 2.3-liter 4-cyl, 2.7-liter V6 and a 3.5-liter V6 for the SHO.
As per another report, a 9-speed automatic transmission with paddle shifters is offered as standard, which routes power to the front wheels. Alternatively, an AWD system is optional for some of the variants and standard for the SHO.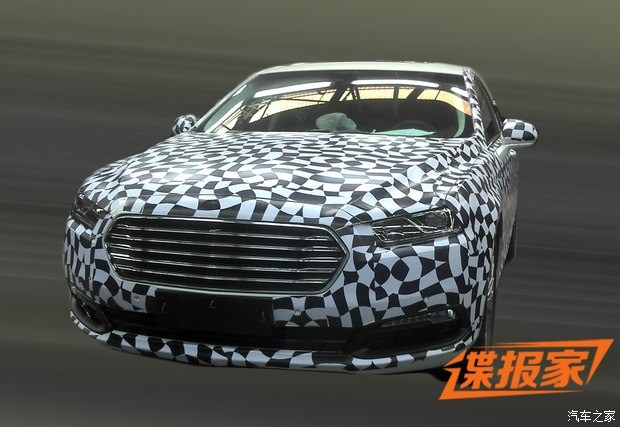 Also Read: Ford EcoSport S (without exposed spare wheel) snapped testing in India
A private premiere of the car will be held on April 18, and it will be the first time Ford brought the Taurus nameplate to China. It's expected to launch in mid-2015, followed by the global roll-out commencement later this year. Due to lack of demand for a full-size sedan from brands other than BMW, Mercedes and Audi, the Ford Taurus is highly unlikely to make a debut in the Indian market in the foreseeable future.