At Indian Autos Blog, we continue to be inundated with spy shots of the 2014 Hyundai i10. Our reader, Mr. Naveen Nallappan, snapped 29 images of the new Hyundai, while it was out on test in Mylapore, Chennai.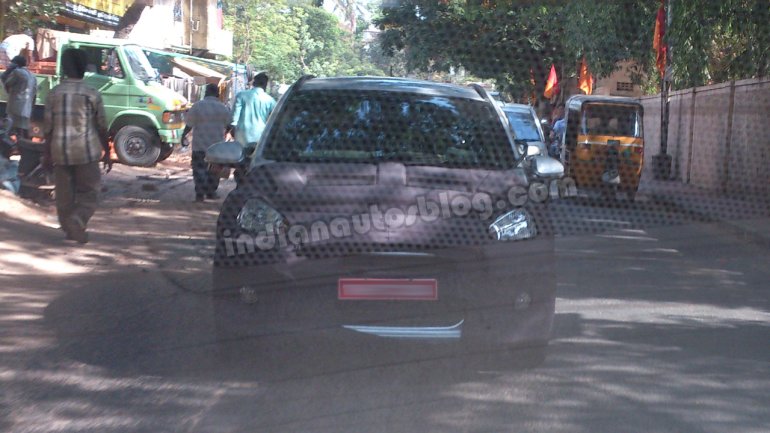 Here is a first hand witness account from Naveen himself (who was traveling in a Ford Figo, a chief rival to the i10)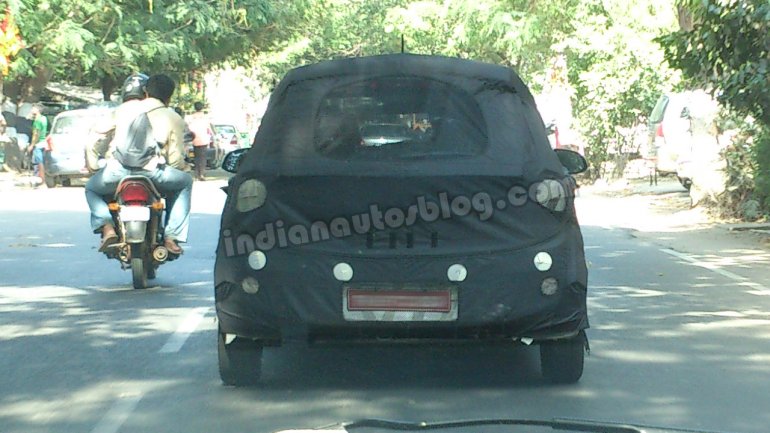 Hi fellow IAB readers,

Spotted the new i10 (code - BA) testing. The car seemed narrower and taller than the Ford Figo, dashboard was pitch black, Quality, Fit and finish of dashboard seemed excellent, I though this was a Volkswagen after seeing the interiors (unfortunately couldn't snap them), Rear headroom appears to have improved (probably the seat is positioned lower) as I saw a gigantic (and very angry) guy at the rear.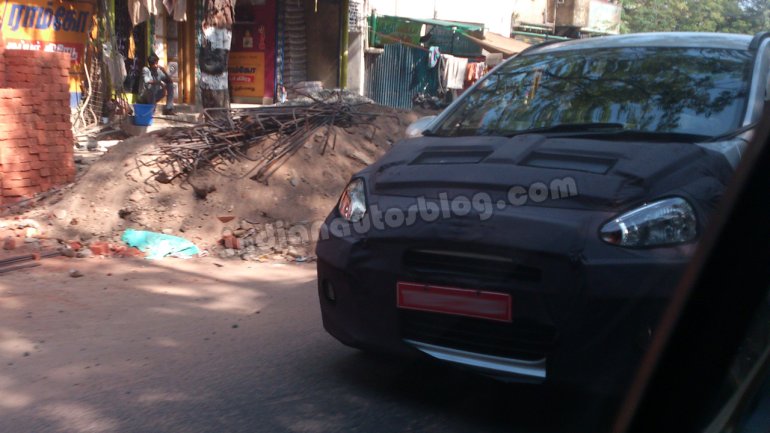 Naveen's images reveal something we've never seen before. If you notice, parts of the front bumper and the surrounding grill are clearly visible in these images. Until now, Hyundai had wrapped the 2014 i10 like an Egyptian Mummy (albeit with a black cloth), but it seems that the camouflage is being slowly removed as the launch date approaches.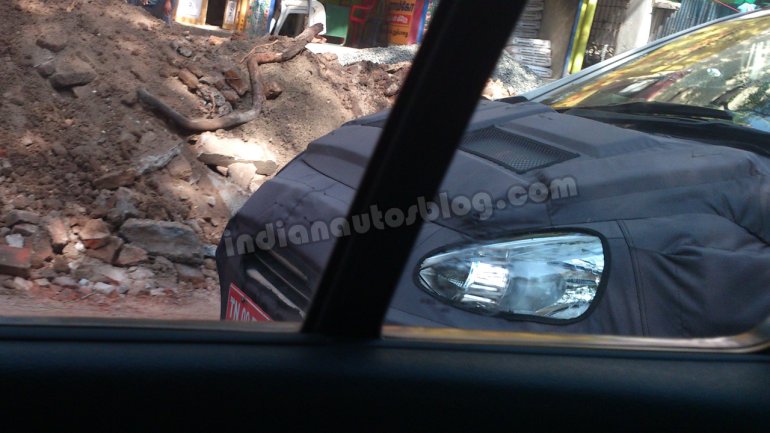 Indian Autos Blog has been hearing some fresh rumors that Hyundai may launch the India specific i10 (with the different rear door and window) even before the European model debuts at the Frankfurt Motor Show in September. Hyundai has announced that production of the i10 would begin at the Turkish plant in September.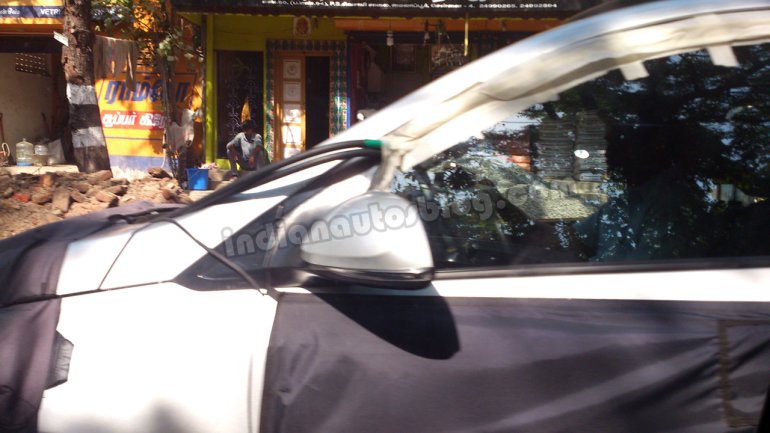 We're not able to establish a logic for this apart from the fact that Hyundai may want to continue it's "First for India, Rest of the World Later" strategy seen on the first gen i10, when it was launched in the country in 2007.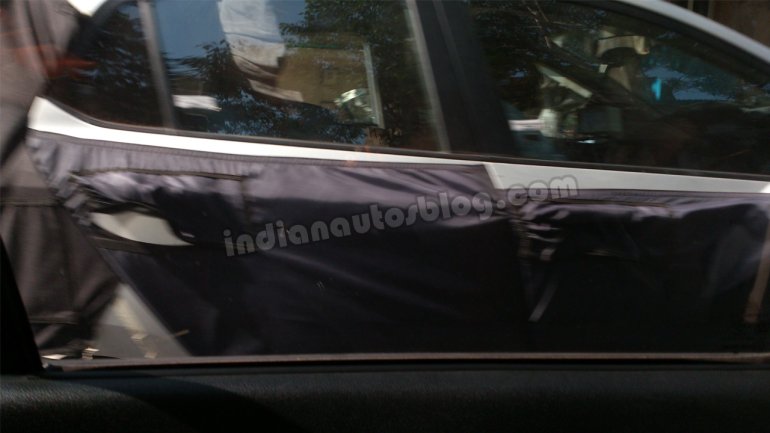 Page 2 has the detailed Image Gallery

2014 Hyundai i10 spied in Chennai Image Gallery