Will be about 65 mm taller than the Volvo V90.
Volvo unveiled the Volvo S90, the successor to the Volvo S80, at the 2016 North American International Auto Show in Detroit this month. The second model to feature the company's new design language and the Volvo SPA (Scalable Architecture Platform) will be trailed by its estate version dubbed 'Volvo V90' this year.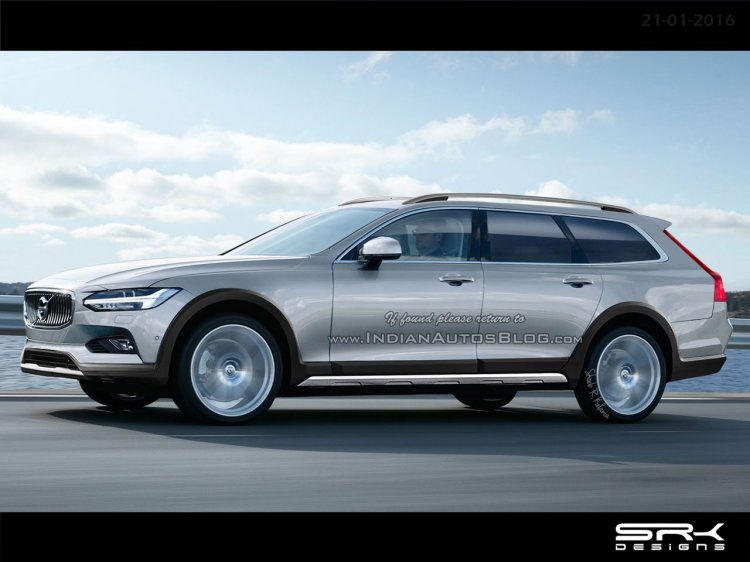 The V90 will have an adventure variant too, named 'Volvo V90 Cross Country'. A rendering from IAB's automotive illustrator Shoeb Kalania previews how the variant extension could look like. The 'Volvo V90' name has been confirmed by its leaked image, while the name 'Volvo V90 Cross Country' is obvious as the same nomenclature is followed by the adventure variants of the Volvo S60 and Volvo V60.
The Cross Country concept was birthed at the 2014 Los Angeles Auto Show with the Volvo V60 Cross Country. The variant is sold as offering the sporting driving feel of the Volvo V60, with the added "go anywhere" capability. The Cross Country series gets higher ground clearance, larger wheels, wheel protection, better sound insulation, body enrichment and individual interior.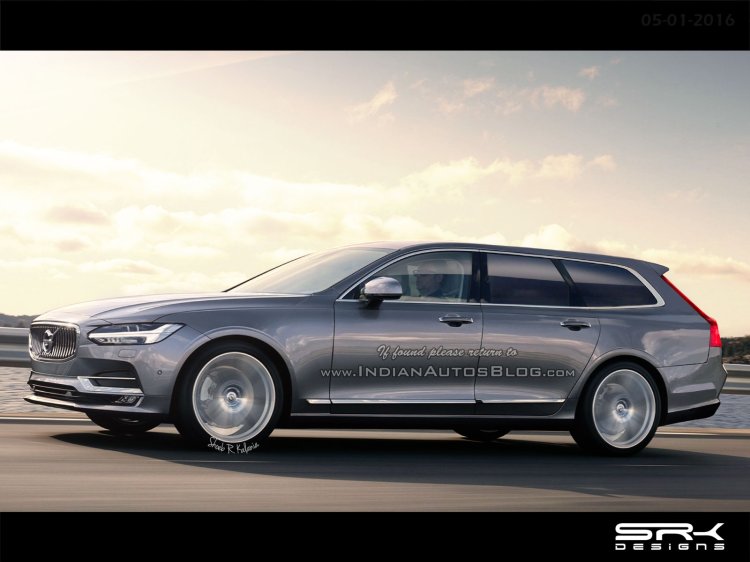 Also Read: Volvo V90 (S90 estate) leaked via 1:43 scale model
The V90 Cross Country will ride at about 65 mm over the V90, so will measure more than 1,443 mm in height. Engine options will be downloaded from other 90 Series models - 2.0-litre supercharged and turbocharged four-cylinder petrol engines with power outputs up to 320 hp and 2.0-litre turbocharged four-cylinder diesel engines with power outputs up to 235 hp, should come in place. Transmission choices will include the 6-speed manual and 8-speed automatic, connected to an all-wheel drive system.
The Volvo V90 Cross Country shouldn't be too far away from seeing daylight once the Volvo V90 premieres at the 2016 Geneva Motor Show in March.