Aggressive Volkswagen is pumping iron to become the number one automaker in Europe by the end of 2018. Right now, everything is working according to the plan except the turmoil in Europe.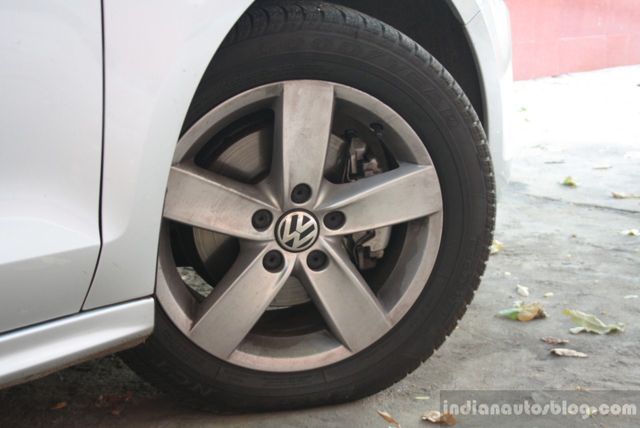 The European economy is going through a tough phase. This unpredicted recession has had an adverse effect on the auto market. Most automakers are struggling to be in black in Europe where demand has dropped to a 20 year low. Companies such as PSA, Renault and Fiat are reducing their output due to weak demand. Volkswagen, being the largest automaker in Europe, is heavily exposed to this downturn.
However, CEO Martin Winterkorn is not revising the 2018 target despite of the downturn. He made a press statement - "Regardless of whether we are in an upturn or a downturn, our goal is to ensure the Volkswagen group reaches the top of the automotive industry."
To counter the downturn, Volkswagen is planning a 60 model onslaught to ensure heavy footfalls in European dealerships. This German blitzkrieg would include everything right from different variants of Golf to luxury cruisers like the Bentley Flying Spur. The new modular platforms will be a trump card for this product onslaught.
The Volkswagen Group is encouraging its brands such as Porsche, Skoda, SEAT, Bentley, etc to venture into new territories to keep the customers happy. Porsche is planning a sub-Cayenne SUV called Macan. Bentley is developing an ultra-luxury SUV for its customers. SEAT is planning revamped version of the Leon hatchback. Skoda plans to double its product line up to woo the value-minded customers….and so on!
However, Volkswagen is also taking steps to protect itself from a possible European meltdown. The company plans to focus on growing markets such as China, Brazil and Russia by opening 1,500 new sales outlets. The German giant has earmarked $19 billion in investments to boost production outside Europe.
The strategy seems to be working right now because Volkswagen is doing relatively well in Europe. Though it has the highest exposure to the European market, Volkswagen's European revenues only declined by a paltry 1.6 percent. Other automakers are showing a decline of more than 6-10 percent.
[Source: Detroitnews.com]