This 'Mojito Green' Tata Nano was spied in Seremban, Malaysia, by Paultan reader Suthesh Kumar Balbir Singh. We, as well as the Malaysian media, have no idea what this Nano is doing here, as Tata haven't announced any plans to launch the car in Malaysia. While Tata have a partnership with Malaysia's DRB-HICOM, its only for their commercial vehicle department.
In the recent past, we have come across a spyshot of a Tata Nano aboard a trailer in France, and we could only speculate on that as Tata has no current plans to launch the Nano in Europe.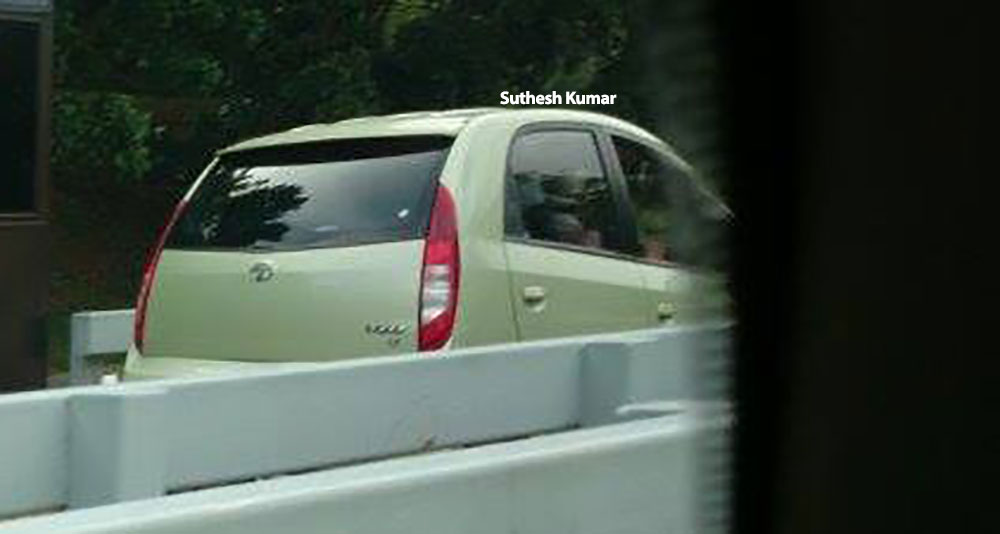 Tata is, however, working on a lot of enhancements for the Nano in India. The first and foremost is the Nano diesel, which has been caught on test sporting a revised rear windscreen, newly designed front and rear bumpers and an openable rear hatch. The diesel engine for the Nano is expected to be an 800cc turbocharged unit producing about 40 bhp at 4,000 rpm.
Karl Slym, Managing Director and CEO of Tata Motors, confirmed that the Nano diesel would launch in this financial year. We reckon Tata could showcase it at the Auto Expo.
Recent reports also suggested that Tata is working on an automatic transmission for the Nano, especially for the Indonesian market. Could a feature-rich Nano with features like automatic transmission, ABS brakes and power steering sell in Malaysia in the future? Guess we'll just have to wait and see.