The track only motorcycle has a maximum output pegged at 326 PS.
The Kawasaki H2R is a carbon fibre marvel announced back in 2014. Unveiled at Intermot, the bike took motorcyclists by storm.
However not everyone could buy one. Not only was there an application process, but Kawasaki handpicked the owners. At an introductory price of USD 50,000, it wasn't exactly cheap.
Tamiya, the Japanese plastic model kit maker, has now introduced a 1/12 scale model of the Kawasaki H2R, which has no such formalities for purchase.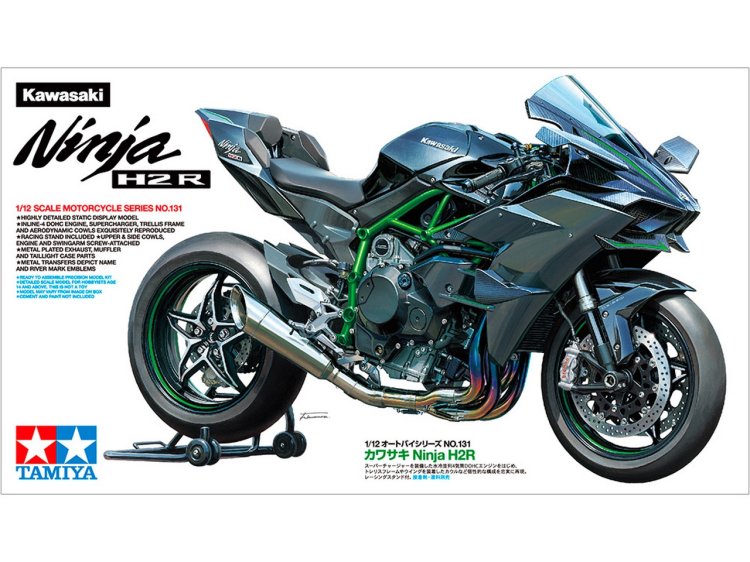 The plastic model assembly kit measures 172 mm in length, 70 mm in width and 97 mm in height. The liquid cooled engine and supercharger have been crafted in detail. A lot of hard work has also gone in recreating the trellis frame and aggressive cowl. The engine, swingarm and cowl can be screwed into the trellis frame while the solid synthetic rubber slick tyres add to the level of attention to detail.
An authentic rendering of the taillight is achieved with a combination of metal-plating and clear parts. A nylon mesh is also included in the kit to recreate with realism the twin intakes that feed air into the ram air duct. Apart from a spray paint setup, the package also gets decals to depict the green cowl stripes on the Kawasaki Ninja H2R scale model.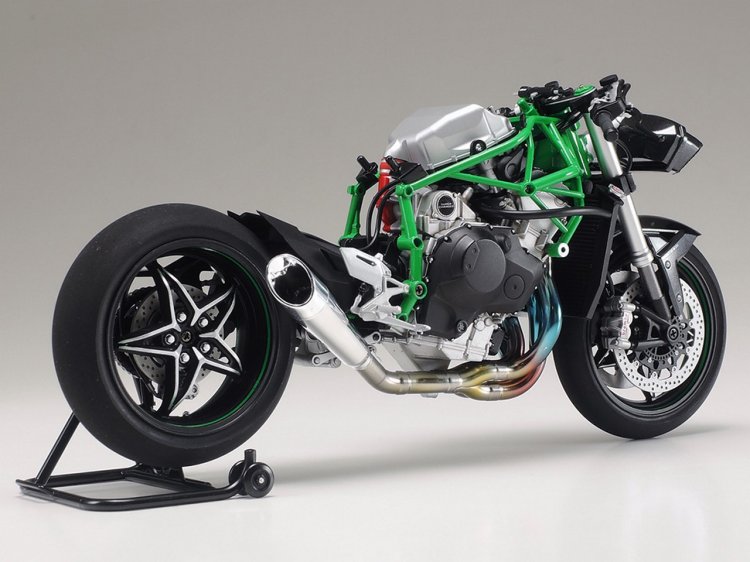 The bike can be stored in a display case to keep the Kawasaki H2R safe from weather elements.