Audi's new luxury sedans head to South Africa for one final round of tests ahead of their H2 2017 debut.
The next-gen Audi A8 and next-gen Audi A7 have made an appearance in spy shots once again. Autogespot has posted new spy shots of the future luxury sedans that were spotted in South Africa recently.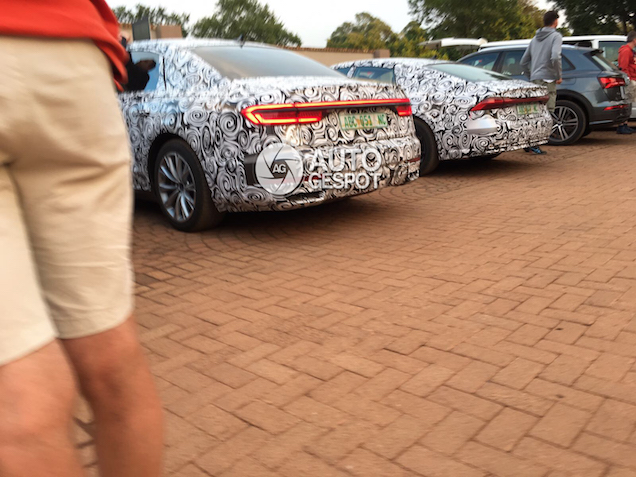 The new spy shots show that the next-gen Audi A8 and next-gen Audi A7 get full-width tail lights. The seamless design of the tail lights reminds of the Audi Prologue concept. The next-gen A7 appears to have a flatter back glass compared to the current model, which makes the car sit lower and sportier. Like in the current model, its liftgate will hide an adaptive spoiler that emerges at high speeds. The front-end of both future cars was revealed last month in an image.
The fourth-gen Audi A8 (codename: Audi D5) will ride on the same platform as the second-gen Audi A7 - MLB-Evo. This platform underpins every new generation Audi model from the A4 to the Q7 and offers benefits in weight savings and alternative powertrain compliance. Audi may offer the redesigned A7 with an array of petrol and diesel engines with displacements ranging from 2.0- to 3.0-litre. The all-new A8, in addition to V6 units, will likely include V8 and W12 units in its engine range. A plug-in hybrid variant is likely for both models, while the A7 may even get a hydrogen fuel-cell variant.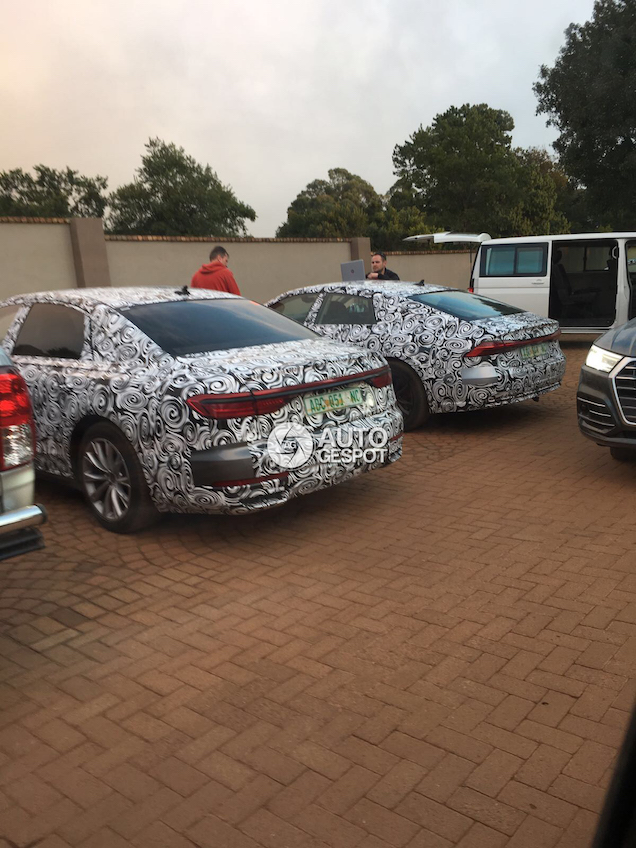 Also Read: Next-gen Audi A1 officially confirmed for 2018 launch
Audi has confirmed that it will reveal the 2018 Audi A8 at the Audi Summit in Barcelona, Spain on 11 July, 2017. Its public debut will take place at the 2017 Frankfurt Motor Show (2017 IAA) two months later. The 2018 Audi A7 will debut at a later date, probably at the 2017 LA Auto Show in December.
[Image Source: Autogespot]