The monthly sales of Tata Nano in India is just a fraction of the Sanand plant's production capacity.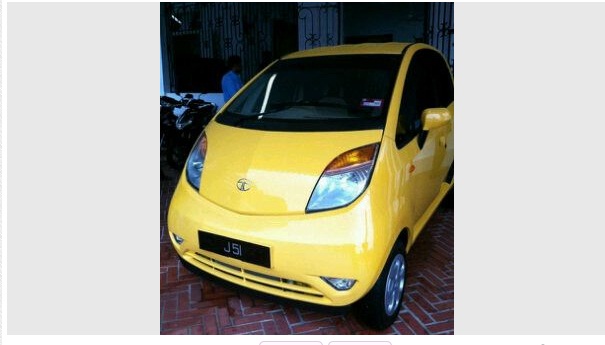 Tata Motors clearly know that under utilization of a plant which swallowed heavy investment is not a good thing and the company is doing all it takes to improve the sales of the little Nano.
That could explain this spy picture of the the Nano which was spotted in Johor, Malaysia by a twitter used @azlancalculato. If else, it could be an example flown in for study or for a private buyer.
Whichever the case, Tata Motors is mulling to export the 2012 Tata Nano to ASEAN countries to achieve the initial projected sales figure. The company has also planned to export the Nano to neighbouring countries, and is already shipping to Bangladesh and Sri Lanka. They have big plans in Indonesia where they launched their subsidiary a few weeks ago, and plan to introduce a rush of passenger and commercial vehicles over the next two years.
Currently the Nano clocks a consistent export numbers for Sri Lanka and Nepal. Mr. Karl Sylm, the new Managing Director of Tata Motors revealed that the Nano is being re-designed and re-engineered to make it compatible with the US and European markets.
The all new Nano will receive a bigger and powerful engine and it would be ready in three years. Meanwhile, Tata will focus on improving the current model and giving it a CNG and diesel powertrain. The Indian automaker is concentrating on removing the 'cheapest car' tag of the Nano which is partly the reason for the car's lack lusture sales.
If you know something that we don't about the Tata Nano in Johor, Malaysia, please share with us in the comment box below.
[Source: Lockerz.com]