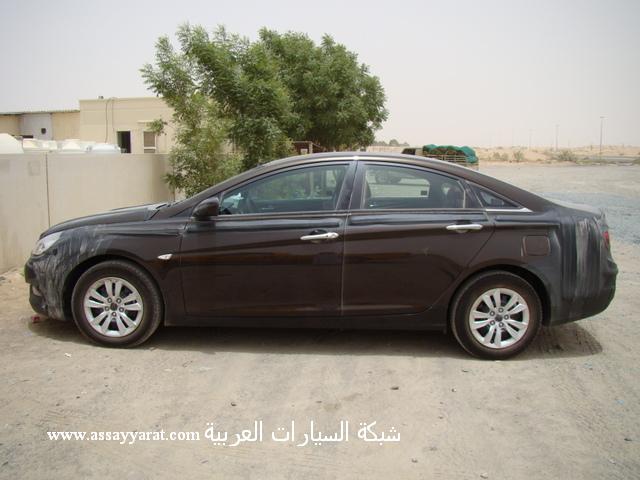 Call it the i40 or call it the Sonata YF, it looks gorgeous. The new Hyundai Sonata was spied by someone on vacation in Arabia. Only a part of the car had camouflage on it.
The little quarter glass panel at the rear and the elongated headlamps are the finest and most striking features of this car to me
These are the most revealing shots of the i40 yet, which will come to India next year. We could expect it to be present at the Auto Expo. The interiors of the Sonata YF were brought to you not once but twice. The i40's headlamps were shown separately in a post. The car's stylish bumper took center stage a while ago. We've brought you fuzzy images of a production car, additionally.
We've even spoken exhaustively about the i40's engine options in a previous post.
We can't wait to see the actual car without any camouflage.
Source - Assayyarat