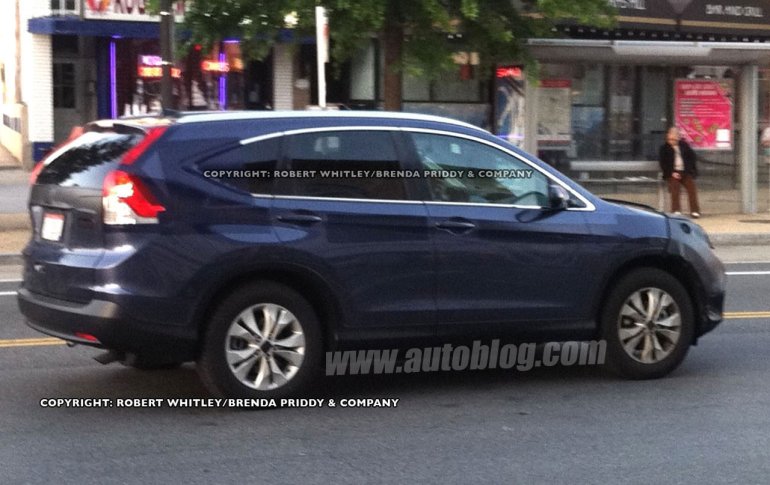 Want a Honda CR-V but also want an SUV with a 3rd row Seating? Well there is some really great news for you. AutoBlog.com has published spy pic of the 2012 Honda CR-V that has a 'blown up' at the rear.
We reported earlier that the all new 2012 Honda CR-V was delayed till the year-end because of shortage of parts owing to the Japan tragedy. But this spy picture reveals a lot of details of this new SUV from Honda. So let's analyze what we are looking at…
The SUV has certainly grown up a lot from its predecessor. This either indicates a 3rd row seating or a massive boot space. The tail lamps seem to be designed by the same person who worked on the Volvo XC90. A coupe like sloping roof indicates softer styling cues.
The 2012 CR-V is expected to debut with a 2.4-liter VTEC, four cylinder engine. However, looking at the recent eye-opening announcement from Honda India to focus of diesel engines, we really do hope that mighty SUV comes to India with a diesel heart.
Do you think it's a good idea for the Honda CR-V to get a 3rd row seating?
Source - Autoblog.com Image Credit - Brenda Priddy & Co