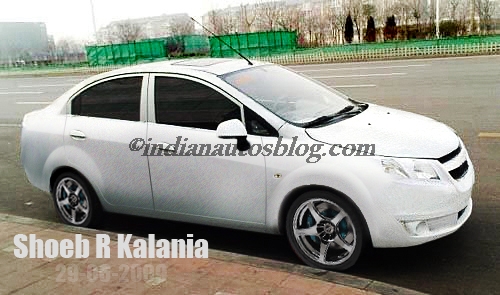 We appreciate our friend's effort from South Africa, Shaun Malambo, who spent a considerable time in removing the camouflage from the Chevrolet Sail that was spotted testing in China. It was then passed on to our photoshop expert SRK who touched it up and this is the final result.
Is the Chevrolet Sail an Agile with a boot? Some claim so.
Codenamed Sail NB NGS, NB stands for notchback and NGS for New Global Car, it is a cheaper version of the Aveo sedan. No information is available on the new car for now, but we'll keep a close watch on it.