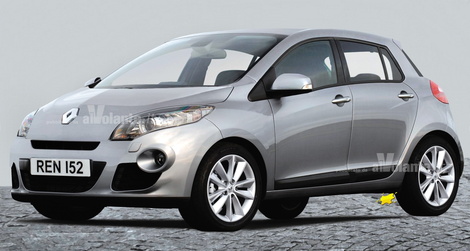 According to media reports, the 2012 Clio will be built on the Nissan Micra V-Platform. What's better? - It could be manufactured at Renault-Nissan's Oragadam facility, near Chennai.
The 2012 Clio could use the Nissan Micra's 1.2-liter 3-cylinder petrol engine and perhaps even the 1.5-liter diesel motor. It is way too early to ascertain any technical details, but we suspect mechanically, the Clio and the Micra will be almost the same.
The difference will be in comfort, design and performance. Suspension, engine and gearbox settings could be tweaked to achieve a different result.
AlVolante reports the Clio will get 98hp from the 1.2-liter engine. The car for India could produce lesser power for the sake of better fuel economy.
Source - AlVolante