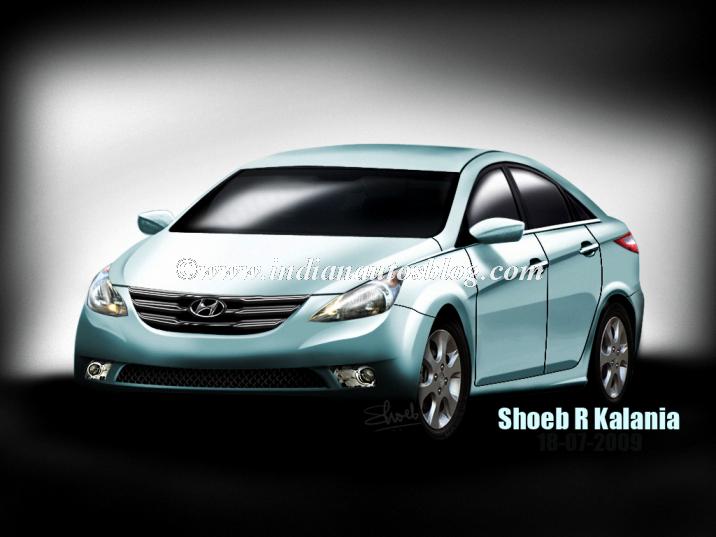 Our photoshop star SRK, found this car very hard to crack. From the existing load of spy shots, it was baffling to produce an almost real chop, but nonetheless he managed to piece together an image of the future Hyundai Sonata.
The final product in its finished form promises to look much sleeker and dynamic, but if you need a rough estimate, or idea as to how it will roll, this image does its job.
We've analyzed and explained every aspect of the future Hyundai i40. Refer our Hyundai Sonata YF/i40 category page to know every possible detail of this car.