About three years from now, Ford is expected to build a seven seater on the new Fiesta platform. This could be a stretched version of the B-Max MPV, put on display in Geneva this year.
Ford's energy isn't divided. It wants to work on the Fiesta platform to produce all kinds of body styles. The first derivative will be the sedan model in June-July this year and the second could be the hatchback for 2012. The third offspring will be a mini SUV touted to replace the EcoSport SUV in South America and take trips to other developing markets. The fourth model on this platform will be what we are talking about here - A seven seat MPV with Ford's kinetic design touches.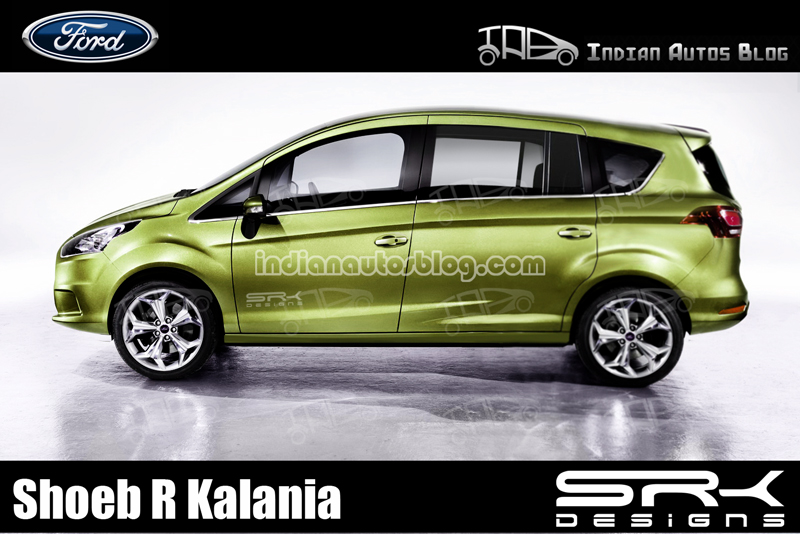 The vehicle will look extended and out of shape if it were designed by any regular car manufacturer. But not Ford. They will ensure that it breaks the mold of MPVs being a boring object on wheels.
Indians are not going to embrace MPVs with open arms. For them, the Innova is the definition of a MPV. Vehicles like Tavera and Xylo are very good substitutes but they have not been successful in toppling the Innova.
Under the hood we will see a big four-cylinder diesel engine, displacing about two-liters. Most of the parts will be shared between the Fiesta sedan. Ford will need to go aggressive with the pricing, but that's not  a proven way to sell a MPV in India as Mahindra found out with the Xylo.
The brand value of Ford is greater than a Mahindra. Hence if Ford can price the 7 seater cleverly and give plenty of variants including ones for the taxi market like Mahindra has done, this could make a good case for itself.
The MPV market is a highly sought after space. Besides upgrading the Tavera, General Motors will bring a new MPV this year. Nissan plans to sell the NV200 in this segment. Maruti will debut the R3 MPV at the Auto Expo. Likewise, Volkswagen could be mulling a low-cost passenger carrier.