It could do 0-100 km/h in 9 seconds. 
The Renault Sandero which starts out life as a Dacia Sandero isn't really what one would associate with words like 'Sporty', or even 'hot-hatch'.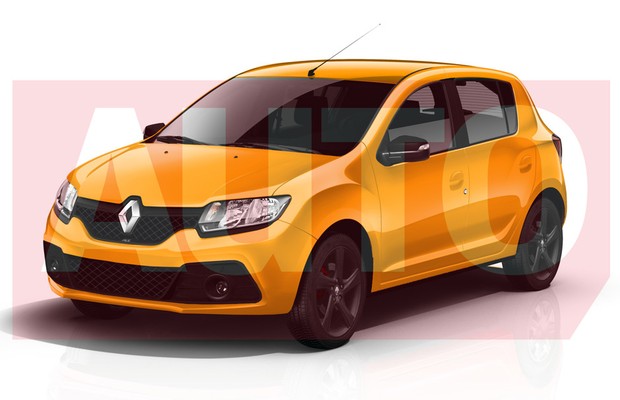 However, Renault in Brazil is planning a Sandero RS, and has even started road tests of the performance oriented hatchback. Seen here are artist renderings of what it might look like.
The Sandero RS will get new bumpers with aggressively designed air inlets and foglight enclosures, a larger honeycomb grille in matte black, large alloy wheels with thin profile tyres, a reduced ride height and a dual exhaust system. To increase the sporty aspect of the car, bright colors such as Yellow and Red could be introduced with a black carbon-like wrap for the wing mirror covers.
The Sandero RS would also have a more powerful engine to match the show, says the publication. Renault could either introduce a 2.0-liter 16v engine or a 1.6-liter 16v engine, which is also found on the Duster.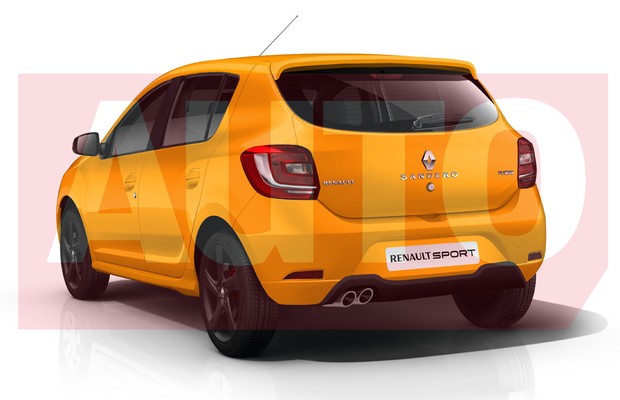 Currently, the most powerful Sandero in Brazil uses a 1.6-liter 8v engine developing 98 hp. The 1.6L 16v engine could add a further 30 hp, says the publication.
Also read: Renault Lodgy interior spied in India
Renault would be targeting a 0-100 km/h time of 9 seconds, as the Sandero RS would weigh just about 1,000 kg. The Sandero RS would be priced at 50,000 Reals (INR 12 lakhs).
Competitor: Fiat Punto Sporting
Expected Price: INR 12 lakhs
Launch date in Brazil: H1 2015
[Source - RevistaAutoEsporte]