As you've read in our previous post, Renault India is gearing up to launch two vehicles in 2012, the Duster followed by the Sunny-based sedan. Renault India has shown an updated teaser image of the C-Segment sedan redesigned by the workforce at the Renault Mumbai design studio.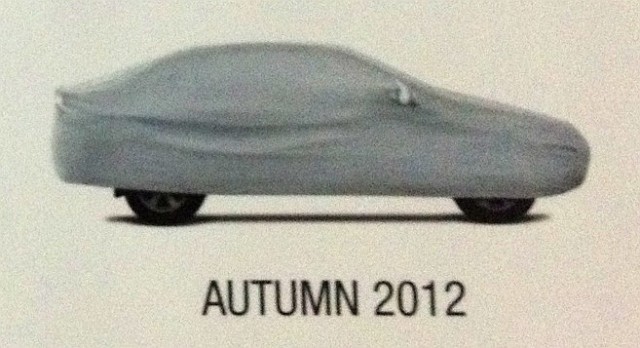 We hear the Indian designers have neatly infused the Sunny with revised front and rear fascias to make it look sporty. Renault may use the Formula 1 race (26-28 Oct) as an occasion to launch one of two new products (Duster, sedan). Last year Renault showcased the Pulse during the Formula 1 race and used the Auto Expo as a stage to introduce the car in the market.
The C-Segment sedan will not differ in specification compared to the Sunny. Parts of the dashboard may be in a different color with a Renault emblem embossed on the steering wheel. Renault could follow the Pulse' strategy of launching the diesel version before petrol. The sedan could co-exist with the Duster in terms of price range.