Honda currently sells the HR-V and Jazz, both generated on the City's platform.
A post made on the Temple of VTEC forum shows the current generation Honda City being driven near Honda's facility in Torrance, California.
The report recalls American Honda's Executive Vice President, John Mendel, mentioning of "excitement on the passenger car line up" at the 2015 NAIAS (Detroit Auto Show), when referring to the product cadence. And while the car is new to the American market, the presence of Fit (Jazz) and HR-V - both of which are based on the same platform - means that Honda would be launching a top-hat, and not an all-new product.
If Honda decides to introduce the City in the USA, it can use the capacity in its new plant in Celaya, Mexico which produces the HR-V and Fit. Also available is the Alabama facility which the Japanese car maker will use to produce the 2016 Pilot SUV, which premieres at the Chicago Auto Show.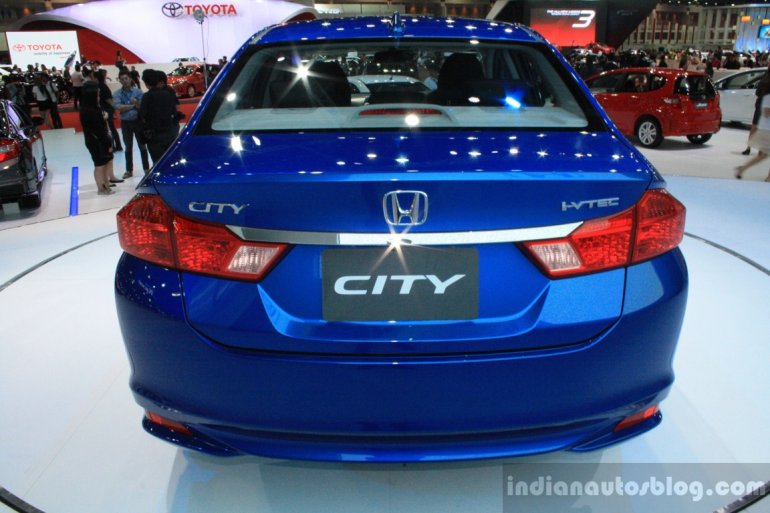 Also read: New Honda City to be launched at 2015 Auto Shanghai in China
The City is currently available with two engine options in India: a 1.5-litre petrol i-VTEC that makes 117 hp and 145 Nm of torque; and a 1.5-litre diesel i-DTEC that makes 99 hp and 200 Nm of torque. In terms of dimensions, the India-spec City measures 4,440 mm in length, 1,695 mm in width, and 1,495 mm in height.
It must also be noted that the car spotted in the U.S. shows an i-VTEC badge, and the position of badges similar to that seen on the South-Asian version. The CNG powered Honda City in Thailand, introduced last year, gets a similar monogram under the i-VTEC badge.
[Source - Temple of VTEC]