The Porshe 918 Spyder development mules are undergoing rigorous tests in Europe to get ready for the market launch later this year.
[Can't watch the video? Head to
Youtube
]
The hybrid supercar was unveiled at Geneva Motor Show 2010. It will enter a limited production run of 918 units with the deliveries expected to start in September this year.
Our ardent reader Toldi from Germany who also sent us the spy video of the 2014 BMW X5 few weeks ago has spotted one such 918 Spyder test mule with Martini stickers in Stuttgart, Germany. He also caught the car on tape.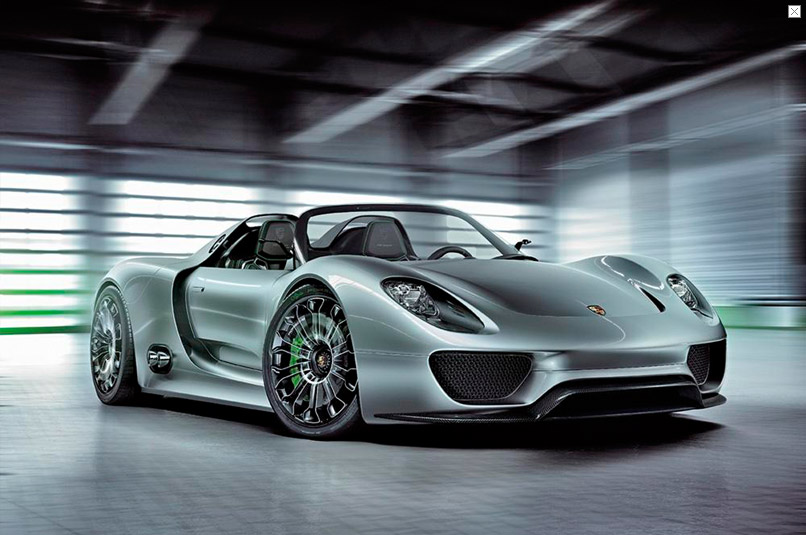 The first thing that catches our attention after watching the video is the deep throated exhaust note. The 918 Spyder is powered by a 4.6 litre V8 petrol engine which puts out a hefty 608bhp and 528Nm of torque but that's not all. The petrol engine is supplemented by a pair of motors, taking the combined output to a colossal 887bhp.
The IC engine and a 154bhp rear mounted electric motor propel the rear wheels via a 7-seed PDK transmission. The second electric motor which develops 125bhp drives the front wheels directly and can be decoupled by an electric clutch when not needed. The motors derive power from a 6 KWh Li-ion liquid cooled battery pack.
According to Porsche, the hybrid supercar can accelerate from 0-100kph in an incredible 2.8 seconds. The top speed stands at 325kph but the car can deliver a maximum fuel economy of 30.16 kpl and emits only 70 g/km of CO2!
We expect the market launch to happen at the Frankfurt Motor Show in September.