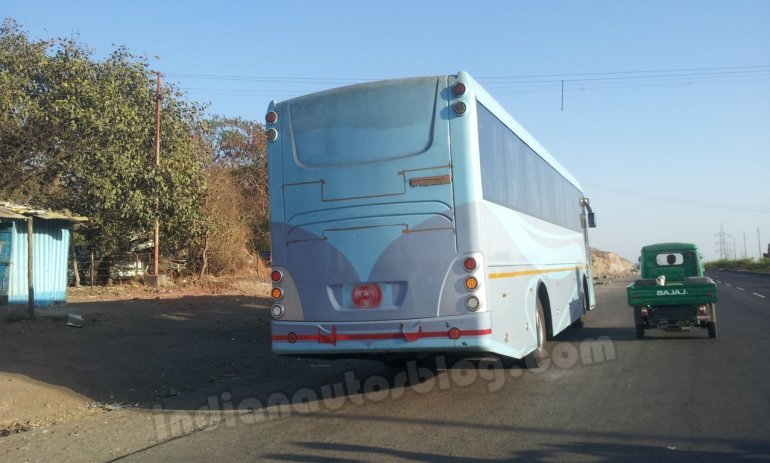 We're back today with our picture quiz! The last time we did this, it did not go very well as we couldn't reach a conclusion, but today is a different day and we are hopeful of cracking this case with your help.
This is not exactly a quiz as we again don't know the right answer, but the bus you see here was caught testing in Pune earlier this year. To our eyes, most luxury buses look alike. The design speaks a very similar language and if the badges are gone, we become the engineering student who just passed out of college - we don't know what to do next!
While some of our friends said it is a recent product of MAN and would be brought to the market next year through the joint venture with Force Motors, we aren't exactly sure if it will.
MAN Force's manufacturing plant is situated in Pithampur, Madhya Pradesh where heavy duty trucks roll out. Force Motors is a company based in Pune and usually conducts much of its testing of personal and commercial vehicles around that area.
Don't consider that as a hint, as we are yet to establish the vehicle's brand. We don't know what we are talking about.
Now, can you identify this vehicle?