Polarity Smart Bikes today introduced 6 prototype vehicles. The range is split into Sport (S) and Executive E series. Pre-bookings for the Polarity Smart Bikes have begun online with a refundable deposit of INR 1,001. With growing costs of public transportation adding to the woes of ever-rising fuel costs, the demand for personal mobility vehicles is what has led to the birth of Polarity. Keeping customers in mind, the Polarity Smart Bikes has made its EVs customisable both mechanically and digitally, right from parental control to adjustable suspension. Besides that, Polarity Smart Bikes offers Bluetooth connectivity via a smartphone application. Also on offer is GPS tracking, in the top-end S3K and E3K.
Also Read: TronX FTS.02 electric scooter launched in India
Polarity Smart Bikes' Sport range includes S1K (40-volt battery), S2K (50-volt) and S3K (80-volt) with a price tag of INR 40,000, INR 70,000 and INR 1.1 lakh respectively (all prices ex-showroom). The S1K has a top speed of 45 km/h, while the S2K can hit 70 km/h. The S3K takes things to a whole new league with a claimed top speed of 100 km/h. The numerical in the name denotes the power rating of the electric motor.
The Executive range of Polarity Smart Bikes includes E1K (40-volt/1 kW), E2K (50-volt/1.5 kW) and E3K (80-volt/2.5 kW). The E1K, E2K and E3K have a top speed of 40 km/h, 60 km/h and 80 km/h respectively and a price tag of INR 38,000, INR 65,000 and INR 1.05 lakh respectively. Charging options for both the variants include a standard charger and an optional fast charger.
Also Read: Exports of made-in-India Peugeot electric scooter begin
Powering these personal mobility vehicles are brushless DC hub motors driven by lithium-ion batteries. These batteries have a claimed charge cycle of minimum 1,000 times and a range of 80 km/h. This makes the Polarity Smart Bikes range India's first pedal-assisted roadworthy electric vehicles with a range of 80 km. Besides that, the batteries carry a three-year warranty. These personal mobility vehicles have a kerb weight of under 55 kg.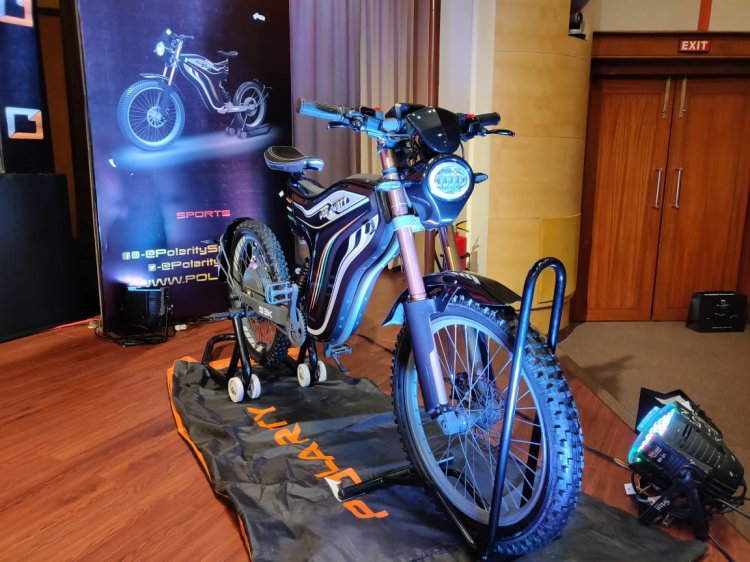 The 6 Smart Bikes by Polarity will be available in 36 variations. Deliveries of these personal mobility vehicles begin in the first quarter of 2020.
Also Read: Bajaj-KTM to launch performance electric two-wheelers by 2022