The Nissan Leaf has been spied undergoing road testing along with the Nissan Note e-Power somewhere in the outskirts of Delhi-NCR. Both cars were showcased at the company's first Digital Hub in India in Thiruvananthapuram last month. The world's best-selling EV was then spotted at a Delhi dealership.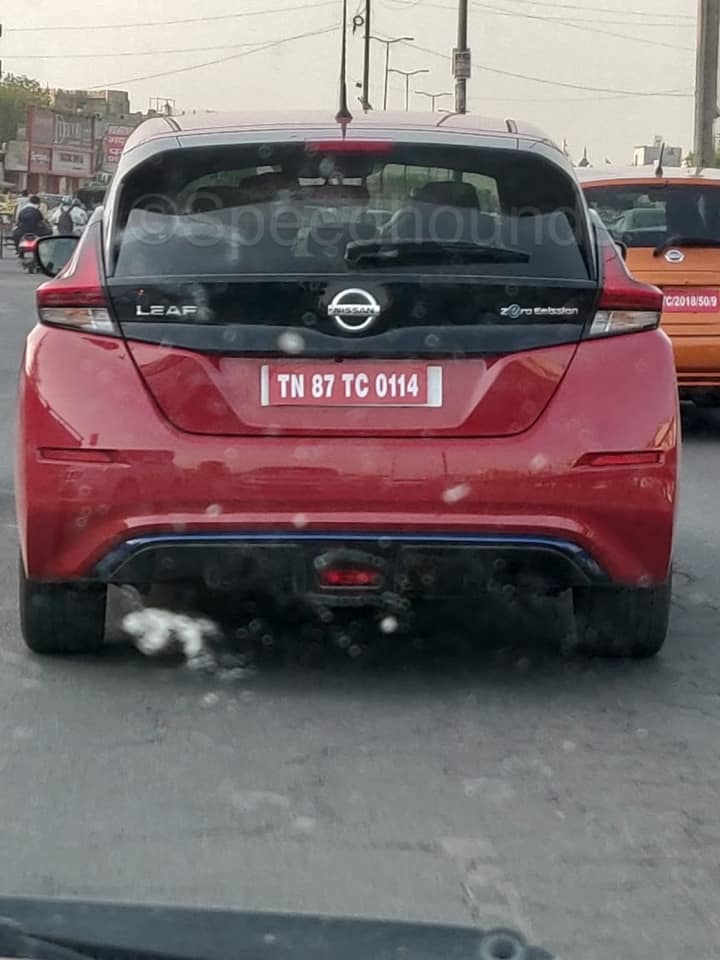 With over 4 lakh units sold worldwide, the Nissan Leaf is the best-selling EV on the planet. Introduced in 2010, it underwent a complete makeover in 2017 and is now on sale in over 50 markets globally. This year, it will go on sale in 6 new markets in Latin America by June and 7 new markets in Asia and Oceania by December. The Indian launch was supposed to take place last fiscal (March 2018-April 2019), but it has been delayed for reasons unknown.
The Nissan Leaf is powered by the new EM57 electric motor which produces 110 kW (150 PS) at 3,283-9,795 rpm and 320 Nm of torque at 0-3,283 rpm. This electric motor squeezes out its juice from a 40 kWh Li-ion battery, which takes 16 hours (using a 3 kW charger)/8 hours (using a 6 kW charger) for getting fully charged up. Using a quick charger, the battery can be charged from alert to 80% in just 40 minutes. The range in the JC08 test cycle is 400 km.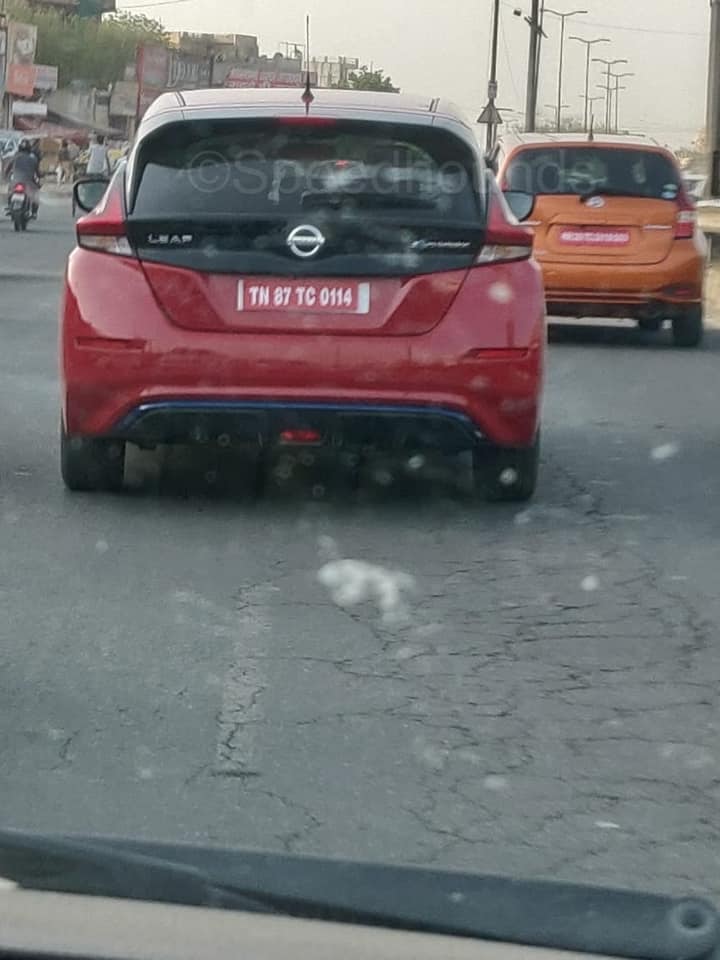 Also read: Next-gen 2019 Nissan Juke - IAB Rendering
In January this year, Nissan launched the Leaf e+ with a 62 kWh battery pack that delivers an even more impressive range (JC08 test cycle) of 570 km. The e+ variant benefits from a more powerful version of the EM57 motor too. In this variant, the motor produces 218 PS at 4,600-5,800 rpm and 340 Nm of torque at 500-4,000 rpm. However, as the standard variant is way too expensive for our market, the e+ variant is highly unlikely to be launched.
[Image Source: facebook.com]