Update - We've received an email from CarPix, the owner to the spyshots shown previously in this story, and have taken them down as we don't have the license to publish them. You can view the images provided in the link below.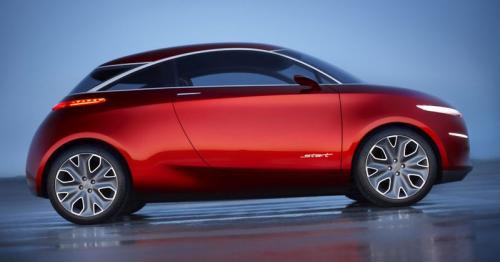 An all new Ford hatchback was recently spied testing in Cologne, Germany. Ford has a new product development center in that city and as a result, what you see here could be the Blue Oval's all new city car. This new hatchback which would likely be a 'One Ford' product, would replace the Ford Ka in Europe.
The current Ford Ka is actually a Fiat 500 underneath. It's even built by Fiat in their facility in Poland. Being a thoroughbred European, the current Ka would not meet the American crash test norms, and as a result does not go on sale there. Hence, the Ka's successor must definitely be a global product, and should preferably be built by Ford themselves.
In India, the Ford Figo's successor would be a One Ford product, as the brand is very keen on that strategy. The Figo which was introduced in 2010 and later facelifted last year, has already completed a 3 year stint in the country (the half-way point in a car's life these days).
And generally, it takes a car maker about 2-3 years to progress from concept to production. Which makes us think that what you see here could very well be the next generation Ford Figo you would be driving in the year 2015-16.
Internally known as the B562, the new hatchback could ditch Chennai in favor of Ford's upcoming Gujarat facility. Expect at least one of the EcoBoost engines to power this new Ford.
[Image source - Quatrorodas.Abril.com.br]