Apart from the next-gen Thar and Scorpio, Mahindra is also working on an all-new XUV500 which has been spotted a number of times in the past and will hit the market next year. Now, it has been spied once again amid road-tests. The latest batch of spy images is courtesy Rushlane.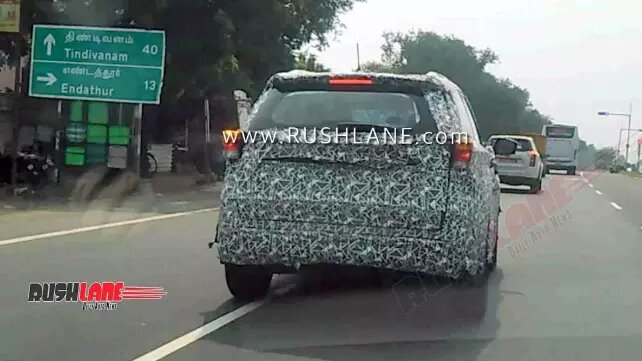 The Mahindra XUV500 was launched in September 2011, and now, it will undergo a major makeover for the first time in 2020. It is the same model which was mistaken as the 'XUV400' previously due to its smaller size. The spy images clearly suggest that it will feature an all-new design which will be drastically changed in comparison to the first-gen model. It will make use of LED headlights and LED tail lights.
Also, new to the design will be the use of flush door handles instead of 'cheetah claw' door handles, as clearly revealed in the previous report. However, what remains to be seen is that these handles will have the same power-operated pop-out function or a lever-type arrangement. But whatever the case may be, the use of flush-type handles will make the package intriguing for Indian buyers.
Furthermore, the second-gen Mahindra XUV500 is going to feature a more upright nose, a wider front grille and vertically placed DRLs similar to what's seen on the Mahindra XUV300. At the back, its rear quarter-glass appears to be more raked and shrunk in size, giving it a more attractive and little hunched-over stance.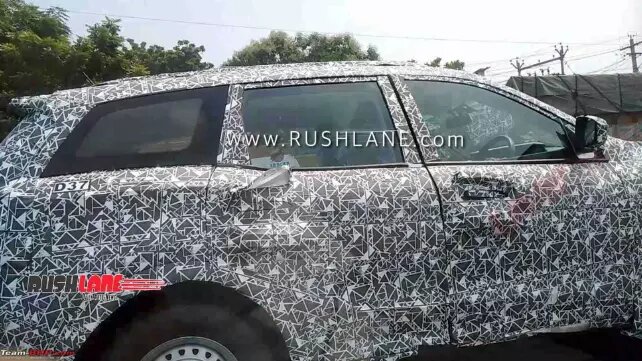 Also Read: Mahindra XUV300 recalled over faulty suspension parts
The next-gen Mahindra XUV500 will make use of the same monocoque construction as the current-gen model, but the platform will be all-new. It will be same platform underpining the India-specific Ford C-SUV. As for the mechanicals, the all-new XUV500 will use a newly developed 180 PS 2.0-litre diesel engine.
Expect the all-new Mahindra XUV500 to be launched in India in mid-2020.
[Image Source - Rushlane]